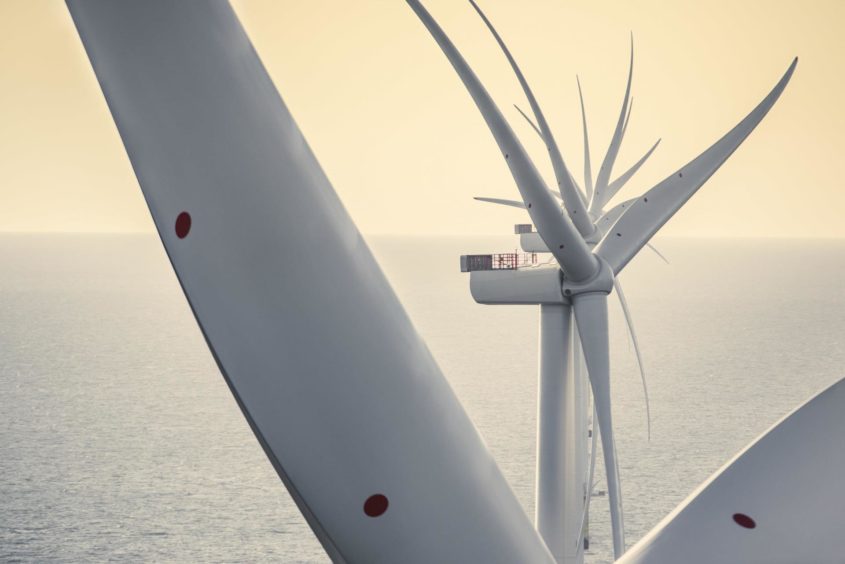 Supply chain opportunities for two proposed multi-billion pound North Sea offshore wind farms will be explored next week.
SSE Renewables is holding an online event to give businesses of all sizes, across a range of disciplines, a chance to hear from the project teams for the Berwick Bank Wind Farm and Marr Bank Wind Farm.
The session will take place on Friday 16 April from 2pm to 3pm.
The package of works potentially on offer for supply chain companies include turbines, onshore substructures and foundations, and operations and maintenance.
General support services, transportation and installation, and ports and related services will also be discussed.
Berwick Bank and Marr Bank wind farms would be located in the outer Firth of Forth, over 30 miles and 25 miles, respectively, from the East Lothian coast.
If approved, they would become two of the world's largest offshore wind projects.
Timescales for the two projects vary, with scoping for Berwick Bank submitted in August 2020 and virtual exhibitions held in November 2020 – Marr Bank is at an earlier stage.
At 2.3 gigawatts (GW), the Berwick Bank project is expected to comprise of up to 242 offshore wind turbines.
It would be capable of generating enough renewable energy to power 3.5 million homes annually, more than all the homes in Scotland, and reduce carbon emissions by four million tons each year, SSE Renewables said.
Marr Bank is projected to be 1.85 GW.
SSE Renewables is also developing the Seagreen Offshore Wind Farm off the Angus coast, which is on course to be Scotland's largest. 
Louise Davis, consents team manager for Berwick Bank Wind Farm, said: "At SSE Renewables, we are leading the way in delivering the new offshore wind energy we need to help achieve a net-zero carbon future while creating employment within communities local to our projects. For our Berwick Bank and Marr Bank offshore wind farm proposals, we want to help build more local, regional and national supply chain jobs in Scotland and the UK.
"We are committed to supporting the development and growth of a competitive supply chain and this webinar event will provide an opportunity for businesses of all sizes and across a range of specialisms to hear from the project team at this early stage in the plans.
"We want to ensure the local supply chain fully engages with us and the opportunities available from these multi-billion-pound developments, so we are grateful for the help provided by local Chambers of Commerce to create awareness."
Recommended for you

INTOG wind leasing round opens as Crown Estate backs North Sea decarbonisation