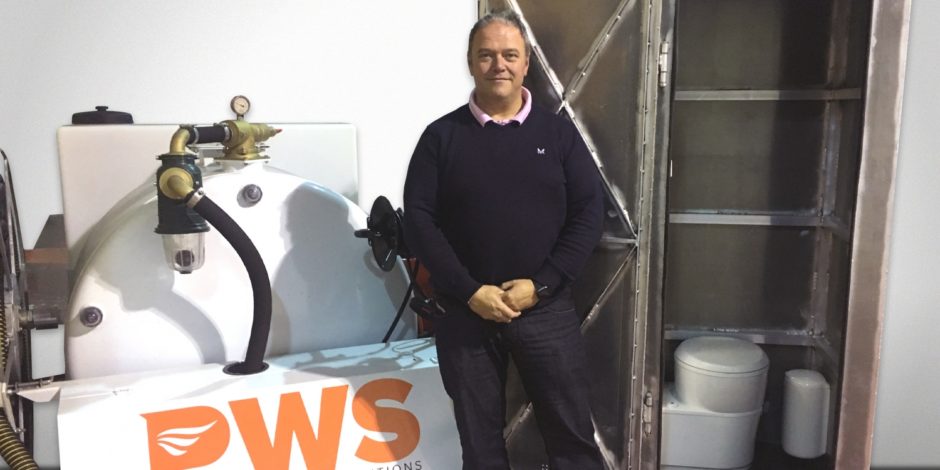 OEG Offshore, of Aberdeen, has bought the firm which is kitting out the Aberdeen Bay wind turbines with toilets for an undisclosed sum.
As part of the deal, Dan Greeves, former owner and managing director of Pegasus Welfare Solutions, has joined OEG as head of renewables.
Mr Greeves, former head of international development for James Fisher Marine Services, left his Taiwan-based role at the start of the pandemic to drive Pegasus forward.
He set up Norfolk-based Pegasus in 2017 and had been running the business while holding down his day job.
Last year, Pegasus won a £150,000 order to provide portable toilets and washing stations on all three offshore substations on the Moray East wind farm.
And in January it clinched a deal with Vattenfall to provide toilet units for every turbine on Aberdeen Offshore Wind Farm.
Mr Greeves said: "Becoming part of OEG opens so many opportunities for Pegasus products worldwide and for OEG's specialist containers, baskets and equipment in the renewables sector. The synergy was immediately apparent."
Pegasus has five employees and a base in Lenwade for manufacturing the units.
OEG, an offshore container and module manufacturer which now has a workforce of more than 400 and is active in more than 37 countries, will retained Pegasus as a separate brand.
John Heiton, chief executive of OEG, founded in 1985, said Pegasus was a "perfect fit" as for the company as it reshapes its portfolio to reflect the energy transition.
Mr Heiton said: "This is an exciting acquisition for OEG as we continue our growth strategy geographically and our product offering across Europe, Africa, Middle East, Caspian, Asia Pacific and the Americas.
"Dan has developed patented products that have addressed the 'elephant in the room' in offshore wind and deliver real results for developers by improving safety and productivity, as well as addressing the important diversity issue in the sector.
"Its stable of patented products have massive worldwide potential. We intend to develop this business across Europe and into Asia and the Americas as offshore wind continues to develop as a sector.
"Pegasus multi‐unit rental systems are used in offshore wind construction but also have huge scope in offshore oil and gas decommissioning projects and other sectors, such as humanitarian crises and military uses."