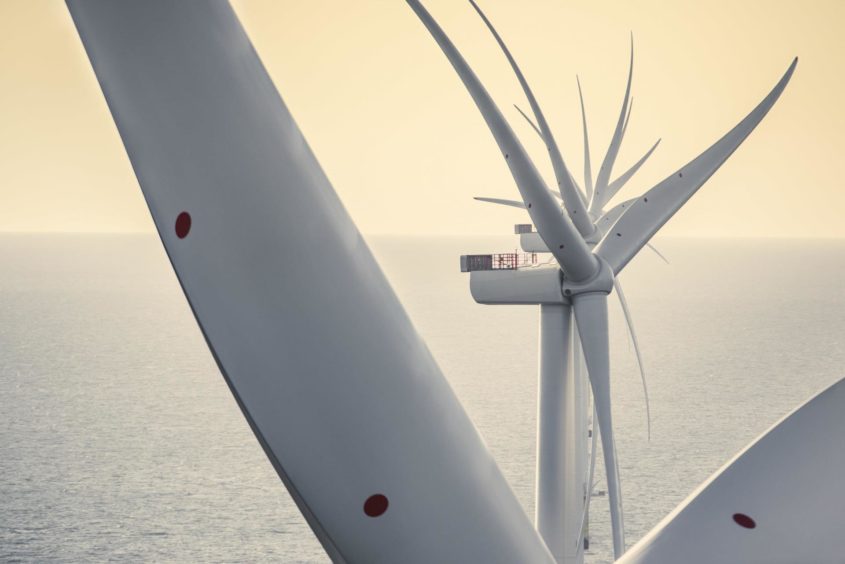 A Scottish green energy supply chain firm is in contention to win a prestigious climate change award for its efforts to promote a circular economy.
The Ashden Awards has recognised Renewable Parts for its sustainable business practices in the UK wind industry over the last few years by longlisting it for the 2021 edition.
Organisers have whittled down more than 800 applications to just 38, with winners due to be announced this autumn following a "rigorous assessment and judging process".
Renewable Parts specialises in refurbing and remanufacturing components for wind farms that would have otherwise been sent for scrap.
In the last three years, the firm said it has helped customers to reduce their carbon footprint by 130 tonnes and divert over 70 tonnes of waste away from landfill.
The company is on course to open its brand-new Innovation Centre, which is four times the size of its current space, in Lochgilphead in the west of Scotland in 2021.
James Barry, CEO of Renewable Parts, said: "Green Energy is playing a pivotal role in the global fight against climate change, and we are proud to be helping customers with our refurbishment capabilities to reduce CO2 emissions on their journeys to become net zero.
"Being longlisted for this award is wonderful recognition for our refurbishment team whose pioneering work since 2019 is helping create a truly circular economy supply chain within the wind industry.
Through its awards and ongoing networking and support, charity Ashden spotlights and supports climate and energy innovators around the world – including businesses, non-profits and public sector organisations delivering proven, ready-to-scale climate solutions.
Harriet Lamb, Ashden's CEO, said: "In the year that governments, climate innovators and activists gather at the COP26 global climate summit in Glasgow, these inspiring climate champions demonstrate the many solutions that can be replicated at scale and speed.
"The Ashden Awards focus on cutting-edge initiatives that are both green and fair – that deliver climate justice, create good jobs, train people in green skills, and cut carbon.
"This year we have an amazing array of initiatives to choose from and judging is going to be tough! We cannot wait to showcase their outstanding innovations to the world when we announce the winners this autumn."
Recommended for you

Northeast supply chain firms amongst EIC award winners