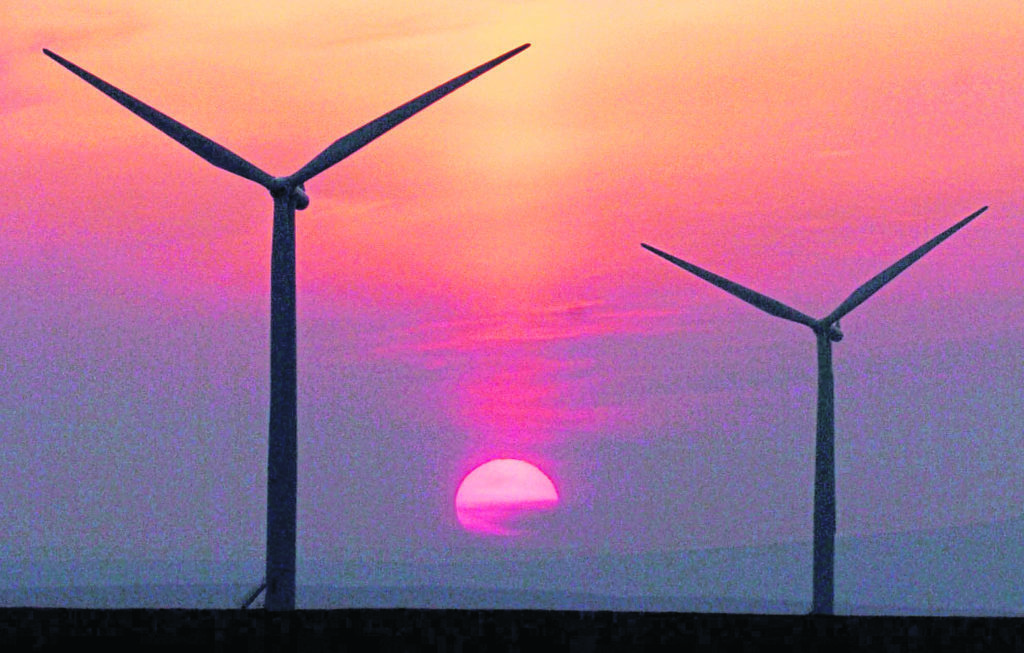 The north coast of Sutherland is in danger of hosting an unprecedented "wall of turbines" if proposed wind farms are added to existing and approved ventures, a public local inquiry heard.
The probe is into RWE Renewables UK's planning application to build and operate 13 turbines eight kilometres (five miles) south of Strathy.
The Strathy Wood site is between SSE's 33-turbine development at Strathy North and its 39-turbine Strathy South scheme, which has approval.
Among the objectors is Wildland, the nature conservation company bankrolled by Danish billionaire landowner Anders Povlsen.
During the inquiry, the company set out its concerns about the cumulative impact the cluster of turbines is having on the Flow Country of Caithness and Sutherland.
It noted there is interest in developing a 23-turbine scheme on land between Strathy and Armadale.
Wildland's planning consultant Ian Kelly said: "It is considered that approving Strathy North can now be seen as a mistaken decision where the significance of the landscape and visual effects was under-assessed.
"In addition, the possible combination of Armadale, Strathy North, Strathy Wood and Strathy South would create the effect of a wall of turbines extending on an extremely long line from north to south."
All of those, he noted, with the exception of Strathy North, would be fitted with aviation warning lights.
Mr Kelly said: "Many will take the view that now that Strathy North has been built and is about to be operational that it should never have been consented.
"It was a mistake. That mistake should not be compounded by granting consent for Strathy Wood."
He maintained the significance of the landscape and visual effects had been under-assessed in the previous inquiries.
Mr Kelly said the increase in height to 180 metres (590ft) and the resultant need for aviation lights would increase their impact on the surrounding wild land. Later in the inquiry, he said he believes future potential large-scale subsidies should be considered when deciding whether or not to give the go-ahead to a new wind farm in north Sutherland.
He was speaking on the closing day of the inquiry into RWE Renewables UK's bid. He claimed the so-called constraint payments – due when turbines are shut down due to lack of demand – should be included in the overall assessment of the project.
Mr Kelly is representing Wildland, which along with Highland Council and the RSPB is objecting to the 62 megawatt development.
RWE is asking inquiry joint reporters Elspeth Cook and Karen Heywood to disregard the payments when coming to a judgment.
The evidence at the online inquiry was completed on Friday with closing submissions due to be submitted by the end of May.
Recommended for you

First turbine assembled for Equinor's Hywind Tampen project