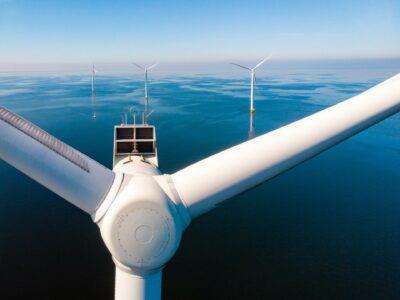 TotalEnergies is inviting Scottish supply chain companies to find out more about the opportunities arising from its offshore wind ambitions.
Businesses are being encouraged to sign up to a virtual engagement event in order to learn more about the supermajor, its ongoing renewables venture and its goals.
Due to be held on July 15, the session will include networking opportunities, speakers and a live question and answer session.
TotalEnergies, formerly Total, announced in June its plans to enter ScotWind, Scotland's ongoing seabed leasing process.
Alongside the Green Investment Group (GIG) and Renewable Infrastructure Development Group (RIDG), the Paris-headquartered company will bid to secure acreage in order to develop offshore wind farms.
During the event next month, attendees will hear from representatives from all three companies.
Speakers from Total Energies will include Jean-Luc Guiziou, managing director of E&P UK, and Philippe de Cacqueray, head of offshore wind UK, as well as Vanessa Godefroy and Mike Scott.
GIG will be represented by Seamus McCabe, while RIDG commercial director, Mike Hay will also be in attendance.
The invitation is open to any business with the "capacity to deliver goods and services" to support the development of an offshore wind project, both in Scotland and the UK more widely.
TotalEnergies adopted its new name in May in order to reflect its ongoing decarbonisation strategy.
It is currently setting the pace among the world's largest energy companies with regards to diversifying its energy portfolio.
By 2025, the company plans to have 35 gigawatts (GW) of gross renewable generation capacity, rising to 100 GW by 2030.
That places TotalEnergies ahead of clean energy giants Orsted and Iberdrola, based on green energy targets, according to Westwood Global.
Meanwhile, GIG currently has over 250 projects under development and construction, with a renewables pipeline of more than 30 GW.
It is also developing, or has invested, in over 20 offshore wind projects around the world, with a cumulative offshore wind development portfolio of over 12 GW.
The pair will be supported by RIDG, which was created specifically to put Scottish companies and communities at the centre of the energy transition.
Mr Guiziou said: "Together we bring a unique blend of skills and expertise to ensure we can deliver a safe and competitive project.
"But we cannot do this alone. Working in the North Sea brings with it great challenges and complexity and as we've done in the oil & gas sector for the last four decades, we're looking to the supply chain to work with us to develop world-class offshore wind developments that will help deliver clean, reliable and affordable energy, whilst also supporting Scotland's net zero ambitions.
"This event is an opportunity for us to build the relationships – some of which already exist from our work in the oil & gas sector – to ensure success for us all: businesses across the supply chain and the communities and people of Scotland."
Recommended for you

TotalEnergies buys into UK-Morocco power export plan