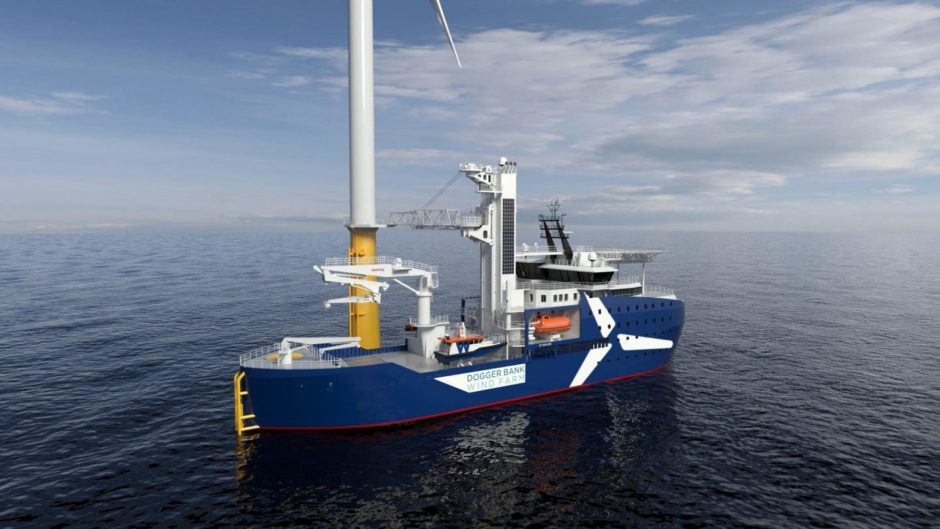 A decade ago, Big Oil was still a reliable mainstay for shipyards specialising in offshore support vessels.
Orders from that quarter are now like hen's teeth. Big Wind has assumed that mantle with a steady stream of orders being placed for a variety of vessel types.
While the North Sea continues to dominate the market for all classes of wind construction and support vessels, there is significant activity building in Asia-Pacific and in the US, where all tonnage must be Jones Act compliant.
Vessel types and practices developed and honed in the North Sea will set the model for other regions.
Commissioning service operation vessels (CSOVs) are a case in point. Developers  of the world's largest offshore wind project, Dogger Bank, have just signed charter agreements for two such vessels, one with Edda Wind, the other with Awind.
Edda will have the CSOV Edda TBN C490 ready for work in 2023 to enable the commissioning and construction of the first two phases of Dogger Bank. Edda Wind currently has four CSOVs under construction at the Astilleros Gondan shipyard in Spain, in anticipation of a growing market.
Designed by Salt Ship Design, the vessel is 88-metres long with a 20m beam, and it is prepared for the installation of zero-emission hydrogen technology.
Awind will deploy the first of its two walk-to-work CSOVs at Dogger. The company is a subsidiary of Awilco affiliate Integrated Wind Solutions AS (IWS) and ordered the hybrid-electric CSOVs from China Merchants Industry in Hong Kong, in March.
Awind's contract starts in Q2 2023 and runs for two years. The vessel will initially be employed during the commissioning of the 13 megawatt, GE Renewable Energy Haliade-X turbines to be installed at Dogger Bank A and B. Awind currently has two CSOVs on order with China Merchants Industry. They are both due for delivery in 2023. The company has options on four further vessels of the same type.
Dogger Bank is being built in three equal phases of 1.2 GW. The first two phases are a venture between Equinor (40%), SSE Renewables (40%) and Eni (20%).
Phase C, set to begin in 2025, is currently owned by Equinor (50%) and SSE Renewables (50%).
When complete in 2026, Dogger Bank wind farm will be able to produce enough electricity to satisfy around 5% cent of UK power demand.
Switching focus to merchant shipping, Danish heavyweight Maersk is holding talks with undisclosed equipment suppliers and yards regarding an order for a methanol-powered container ship.
The colourless liquid can be used as a "drop-in" replacement for oil-based fuels with relatively minor modifications to a ship's engine and fuel system.
It's also easy to store on board and, unlike batteries or tanks of hydrogen, it doesn't take away too much space from the cargo hold.
In March, the logistics giant announced its ambition to build and commission the apparently carbon neutral ship in 2023, fully seven years ahead of the original 2030 target date.
This won't be one of Maersk's mega-carriers. Rather, it will be classed as a feeder unit with a capacity of around 2,000 TEU.
AP Moller Maersk has some 700 vessels in its fleet and is regarded as a market leader. This includes ensuring that the Danish group capitalises on the latest developments in propulsion systems.
Future builds are intended to be dual-fuelled and capable of running on a zero-carbon fuel, hence methanol. LNG, the popular bridging fossil fuel of choice for a growing list of shipping companies, has been rejected.
But the green zero carbon option is expensive. Indeed, in order to bridge the cost gap between fossil fuels and more expensive green fuels, Maersk's CEO Soren Skou has proposed a carbon tax of at least $450 per tonne of bunker fuels
Recommended for you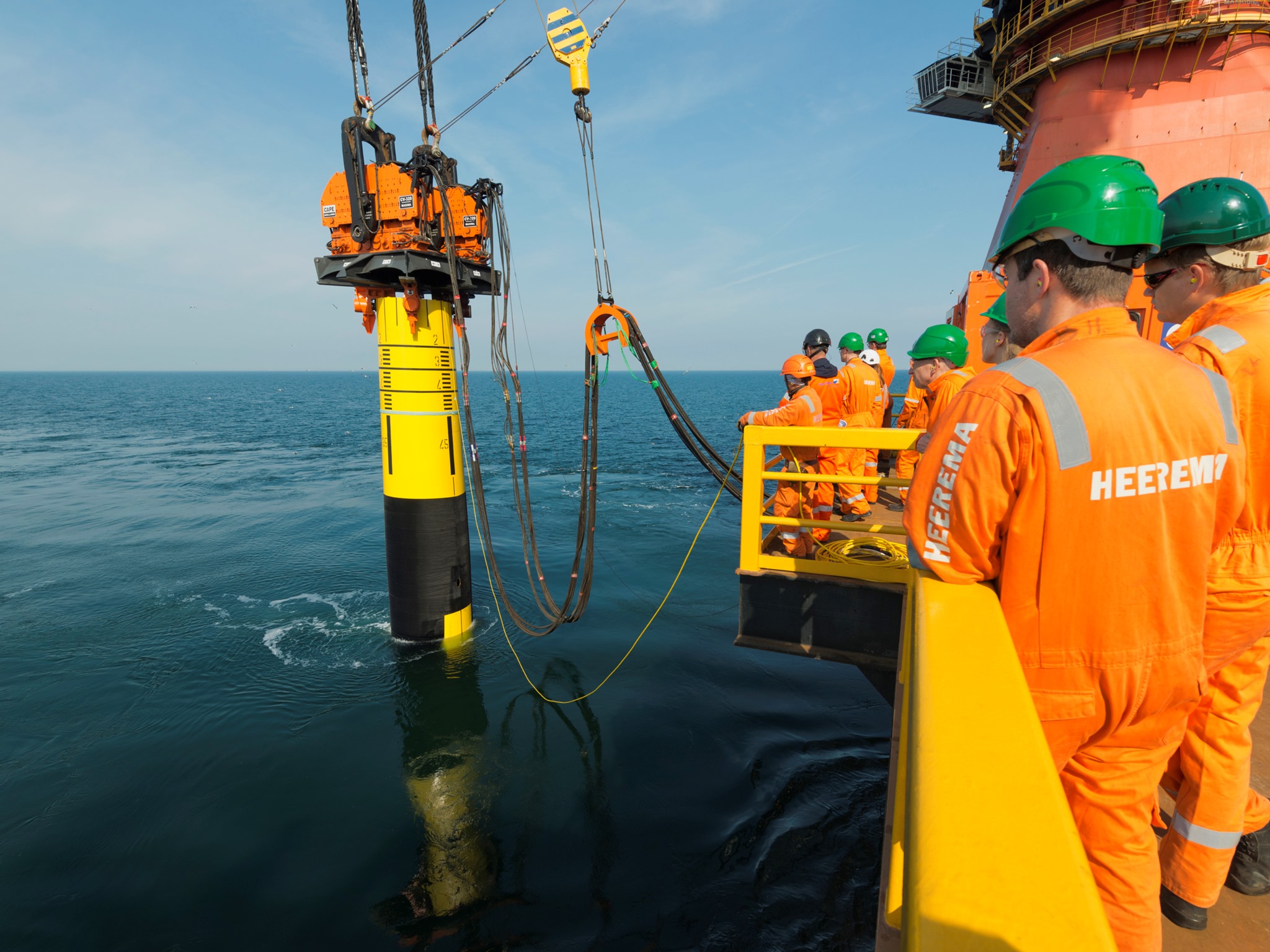 Heerema signs agreement with Equinor and BP for US east coast wind work