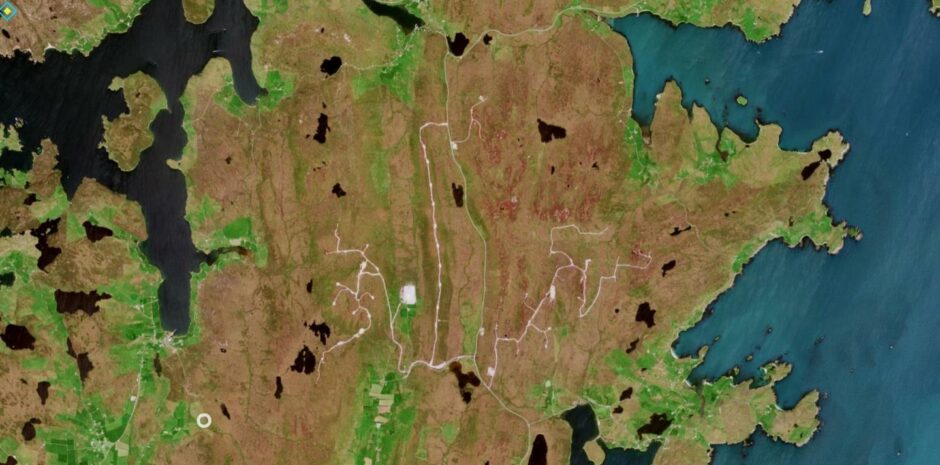 Engineering works to install a mammoth onshore wind farm on a Scottish island are visible from space.
A new video released by the European Space Agency exploring Shetland clearly shows the tracks for SSE Renewables' Viking development.
The video was capture on July 1, since when progress on the wind farm has progressed further.
Located on Shetland's mainland, Viking will be able to meet the green energy needs of 475,000 homes.
Project developers are also hopeful that, due to the high wind speeds on the island, its 103-turbines will be the most productive in the UK.
Viking will span an area of about 17,000 acres, meaning about 44 miles of access tracks will have to be dug – as of August, about half had been formed.
Work is currently ongoing to excavate turbine bases that will house the Vestas V117-4.2 megawatt units.
Meanwhile, a separate project, being headed up by SSEN Transmission, to install a substation on the island is also ongoing
But the project hasn't always proved popular with Shetlanders, some of whom are angry about its impact on the local environment.