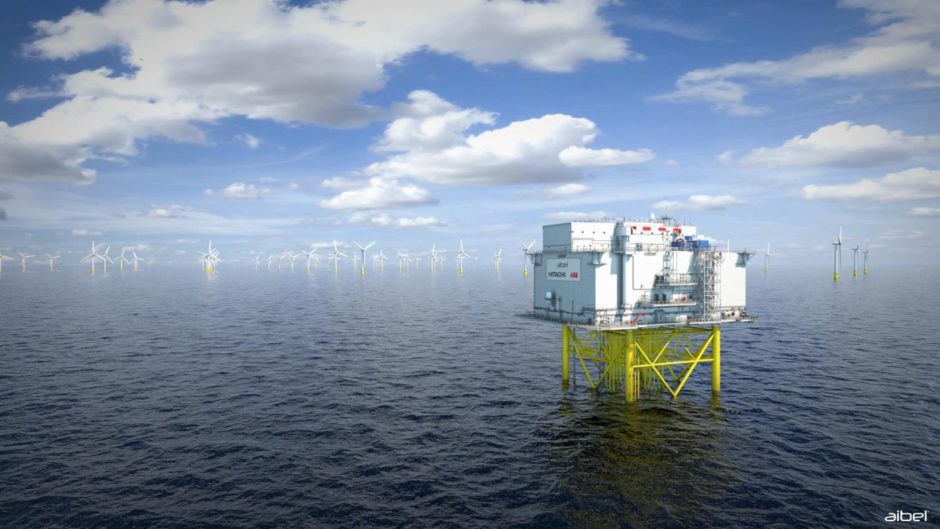 Shell, Centrica and others have struck deals to buy green energy from a planned North Sea wind farm.
SSE Renewables and Equinor have signed a raft of 15-year offtake Power Purchase Agreements (PPAs) for the huge Dogger Bank development.
Dogger Bank will be constructed more than 80 miles out to sea off the north-east coast of England.
Due to its size and scale, the development is being built in three consecutive 1.2 gigawatt (GW) phases; Dogger Bank A, Dogger Bank B and Dogger Bank C.
Each stage is expected to generate around 6 terawatt hours (TWh) of green electricity annually.
That's enough to supply 5% of the UK's demand and equivalent to powering six million homes.
Once the three phases are complete, pencilled in for March 2026, Dogger Bank will be the largest offshore wind farm in the world.
PPAs
Separate PPAs for a total of 1.2GW for Dogger Bank C have been concluded with sponsor offtakers Danske Commodities (40% share) on behalf of Equinor and SSE Energy Supply Limited (20% share) on behalf of SSE Renewables.
Deals have also signed with external offtakers Centrica Energy Marketing and Trading (20% share) and Shell Energy Europe Limited (20% share).
The agreements are subject to financial close on Dogger Bank C, which is expected by the end of 2021.
The deals to buy the power generated by the third phase of the wind farm follow the conclusion of a competitive bidding process.
Danske Commodities will have trading and balancing responsibility for 480 megawatts (MW) while Centrica (LON: CNA), Shell (LON: RDSA), and SSE (LON: SSE) will have responsibility for 240MW each of installed generation capacity.
'One step closer' to hitting financial close
Steve Wilson, Dogger Bank Wind Farm's Project Director at SSE Renewables, said: "Today we're celebrating yet another important milestone in the delivery of the world's largest offshore wind farm.
"Concluding offtake Power Purchase Agreements with some of the leading energy trading companies for Dogger Bank C means we are well on track to reach financial close for the third phase of Dogger Bank Wind Farm by the end of the year.
"I'm particularly pleased the agreements being announced today see existing project offtake partnerships being extended across all three phases of the wind farm as well as a new project offtake relationship being forged.
"Working together daily with our offtake partners we'll bring new green energy from the world's largest offshore wind farm to the National Grid so that we're powering change for a net zero future for millions of UK customers."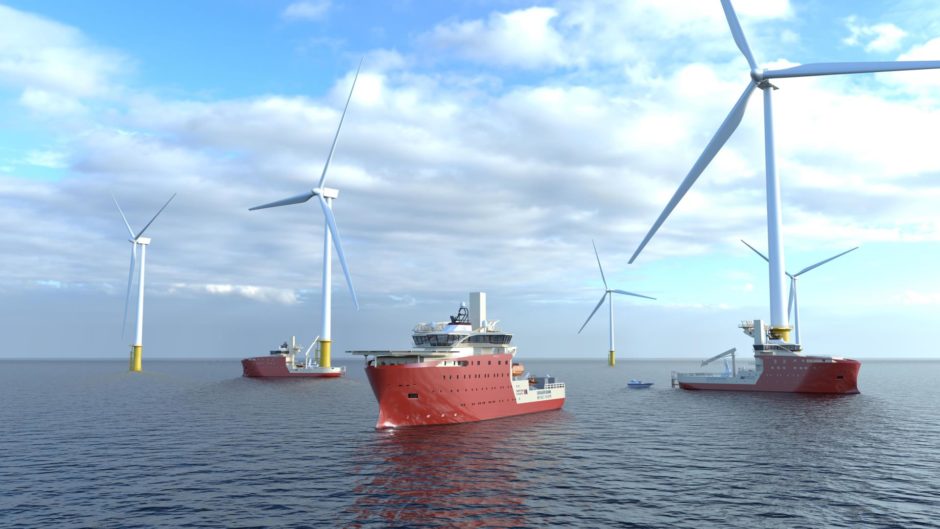 The signing of the offtake agreements being Dogger Bank C "one step closer" to achieving financial close, according to Equinor's vice president for the wind farm.
Halfdan Brustad said: "Following close behind Dogger Bank A and B, development of Dogger Bank C is progressing well and we hope to be able to reach Financial Close by the end of this year. With this, we will really start to see the magnitude of this world-leading offshore wind farm, and the benefits that a project of this size can bring both to the UK, and wider offshore wind industry."
A route to market for Dogger Bank C
Dogger Bank Wind Farm secured 3.6GW of offshore wind contracts in the UK Government's 2019 Contracts for Difference (CfD) auctions.
The CfDs awarded provide overall price certainty to each phase of the development for a period of 15 years.
The offtake PPAs being announced today for Dogger Bank C cover a matching 15-year term from the start of the government subsidy awarded to each project.
The commercial power agreements provide a route to sell the green energy generated by the third phase of the wind farm into the UK electricity market when it enters commercial operation.
David Wells, vice president of Shell Energy Europe Limited, said: "Offshore wind is playing an increasingly important role in supplying the UK with low-carbon electricity. This agreement expands our portfolio of clean power and increases to 720MW our combined offtake from Dogger Bank, one of the most ambitious renewable power projects in the world."
Tor Mosegaard, VP, head of European power trading at Danske Commodities, said: "The PPA with Dogger Bank C is a great addition to our long-term portfolio and it shows our commitment to British renewables. Danske Commodities has traded power in the UK for more than ten years and we see PPAs as a crucial part of ensuring the continued development of renewables."
Finlay McCutcheon, managing director of Energy Portfolio Management at SSE, said: "We are delighted to secure this landmark power purchase agreement, which will see SSE Energy Supply offtake 20% of the renewable energy generated by Dogger Bank C when it becomes fully operational from 2026. Combined with our agreements for Dogger Bank A and B, we're proud to be bringing a massive 720MW of green electricity from the world's largest offshore wind farm to customers across the UK, driving the transition to a net zero future."
Cassim Mangerah, MD of Centrica Energy Marketing and Trading, said: "We are proud to take a significant proportion of the output from Dogger Bank which, once complete, will be a very important energy resource for the UK. The signing of this deal further underlines our reputation as a leading player in European energy markets and will help us to deliver on our commitment to help our customers live more sustainably and more affordably."
Dogger Bank fact sheet
The ground-breaking Dogger Bank Wind Farm project is breaking world records and pioneering new technology in its delivery.
It will be the first project to use GE Renewable Energy's Haliade-X 14 MW, the first offshore wind turbine in the world to operate at 14 MW, and due to its distance from shore, the first UK High Voltage Direct Current connected wind farm.
Onshore construction began in 2020 and is currently underway for Dogger Bank A and Dogger Bank B, with offshore construction on Dogger Bank A due to begin in Q2 2022.
First power is expected in summer 2023 and summer 2024 for Dogger Bank A and B, respectively.
Commercial operations are forecast to follow around 6 months later.
Turbine installation for Dogger Bank C will begin in 2025.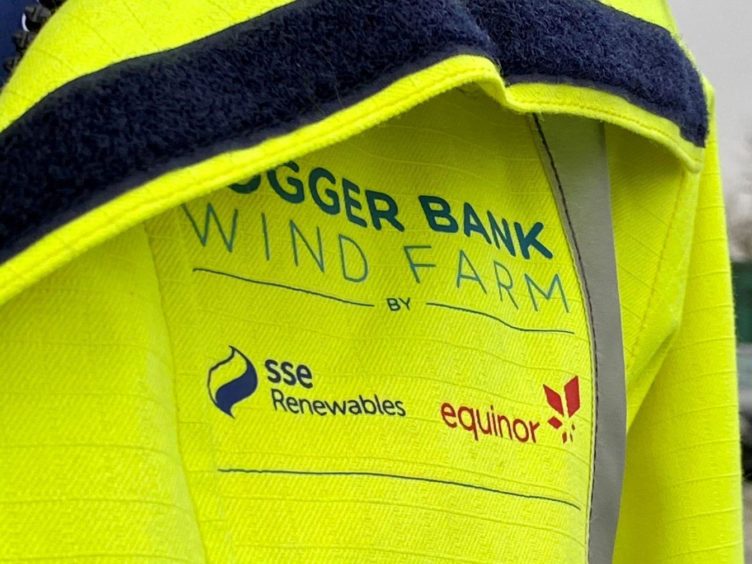 Dogger Bank A and B is a joint venture between SSE Renewables (40%), Equinor (40%) and Eni (20%).
This month, SSE Renewables and Equinor, 50:50 joint venture partners in Dogger Bank C, announced Eni will take a 20% stake in the final phase.
The deal is expected to complete in Q1 2022 (subject to Dogger Bank C Financial Close and regulatory approvals.)
SSE Renewables is leading on the development and construction of Dogger Bank Wind Farm, and Equinor will operate the wind farm on completion for its expected operational life of around 35 years.
Recommended for you

First turbine installed at giant Seagreen offshore wind farm