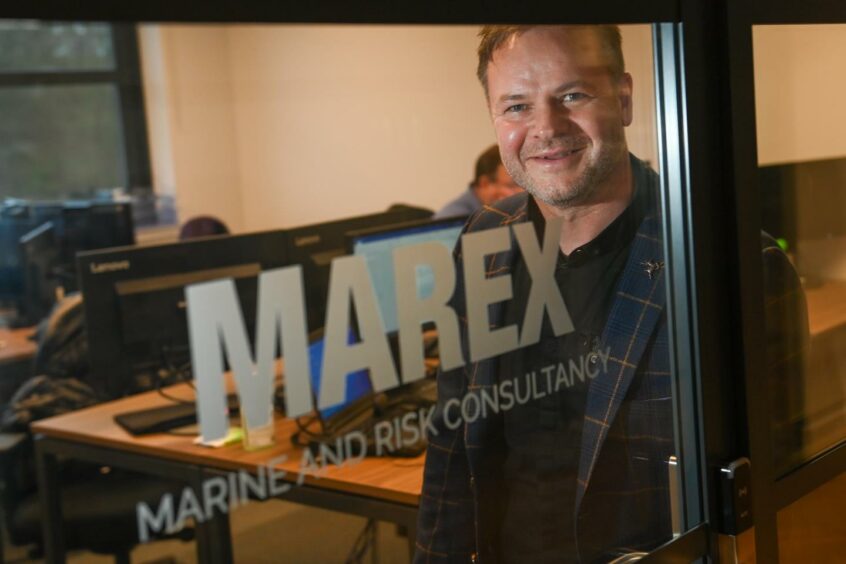 The new owner of Aberdeen marine and risk consultancy Marex is targeting its next phase of growth amid a shift into the renewables sector.
Wayne Henderson acquired Marex, established in the wake of the Piper Alpha disaster in 1988, in August after former managing director Karen McDougall decided to retire from the business.
Plans are now underway to open a base in Lowestoft, with new offices in Aberdeen acting as an international "centre of excellence", following offshore wind contract wins.
Transition
Servicing offshore oil and gas and marine clients, to ensure operations remain safe and complaint for the Health and Safety Executive (HSE), is still "very much our bread and butter 30 years later" said Mr Henderson, counting 90% of the UK's drilling contractors among its clientele.
But the firm is now aiming for a renewables revolution, with the sector accounting for around 20% of revenues and expected to increase to 40% within the next three years.
Mr Henderson said: "Our desire and drive to transition and grow is there without a doubt. The confidence I have in the business, having recently taken over ownership of it, is very much there.
"We have been doing, over the last 24-30 months, more work and a variety of work in renewables.
"What is interesting is that even now when we do work for vessel assurance in dynamic positioning as part of our marine business, many of these vessels are working in offshore wind. They're the same companies we'd work for before (in oil and gas) – shipowners or ship management companies – but they have transitioned."
Mr Henderson, a former director of Asco, Richard Irvine Group and Stork, acquired Marex after founding his own consultancy, Montrose-based Kaziah, in 2015.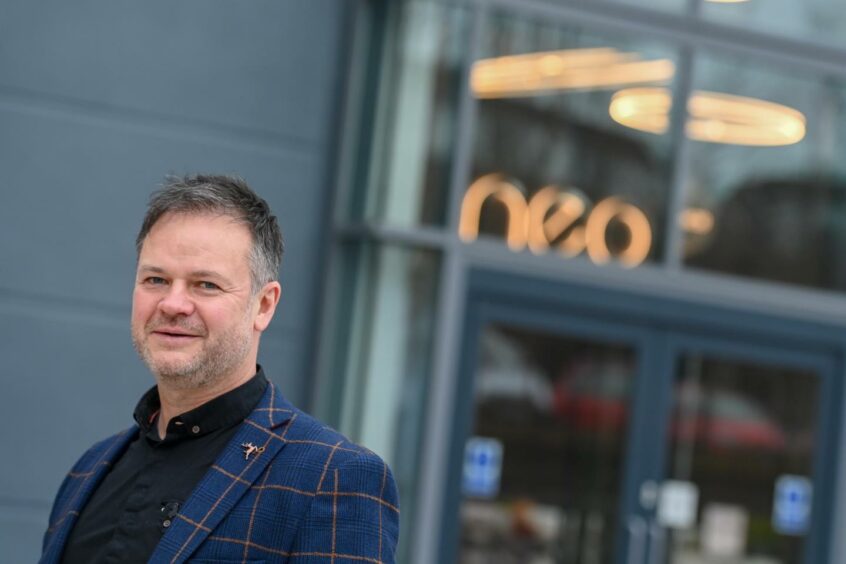 The Aberdeen operation has now been moved into new offices at NEO House, with the headcount increased from eight up to 12, and plans for more growth on the way. The firm recently appointed North Sea veteran and former CNOOC boss Ray Riddoch to its board.
Mr Henderson said: "The centre of excellence in Aberdeen will support Great Yarmouth and international locations as well as we continue to grow.
"We'd be looking to increase our technical centre of excellence capability by 50%. That would be to support what we see as the potential for growth across that energy sector."
Commonality
Although offshore wind is not seen as a relatively hazardous versus oil and gas, Mr Henderson sees "commonality" between the two, particularly in the construction and installation of offshore wind turbines.
He added: "It is not seen as a highly hazardous industry like hydrocarbons in oil and gas, however where safety becomes much more critical, and therefore where risk becomes much more critical, is where we have larger turbines (blade span, weight, distance out to sea, weather conditions, having vessels available for heavy lift to install them) is where we really come into our own and bring our expertise of 30 years into that industry.
"The principles are the same and the necessity to utilise that rigour and approach can only help mitigate any risks and, therefore, any safety incidents with larger installs."
Recommended for you

'Offshore wind is the Beatles of energy', says BP renewables boss