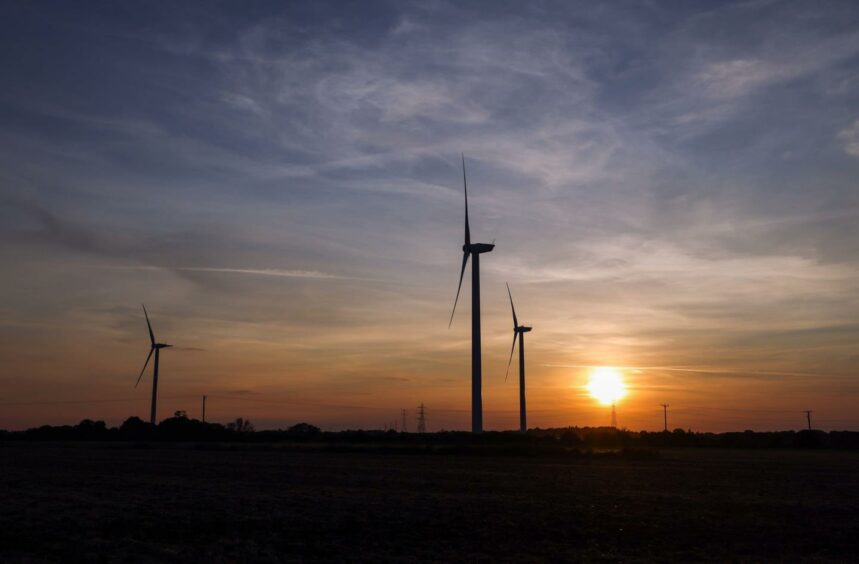 For the first time ever, the giant fleet of UK wind farms are earning the government money.
Under the British system, power producers only get a subsidy if the wholesale price is below a certain threshold. But with record-high natural gas prices driving up costs this winter, power from once-expensive offshore wind farms is so much cheaper than conventional plants that they are paying millions of pounds back to the Low Carbon Contracts Company, the government entity in charge of the support mechanism.
Normally, UK energy suppliers have to pay a fee to subsidize the country's growing fleet of offshore wind farms and other subsidized renewable power generators. But because of a massive surplus, suppliers will actually receive £39 million ($53.5 million), rather than having to pay a fee.
While the payment will do little to ease the potentially $24 billion spike in energy bills this April, the shift shows how far costs have fallen for offshore wind farms in recent years.
In the third quarter of 2021, RWE AG's newly commissioned Triton Knoll offshore wind farm became the first to start paying money, rather than receive a subsidy. Back in 2018, the government's contract with the facility was considered so expensive that it became the subject of an investigation by the country's public spending watchdog.
As additional capacity comes online this year, even more money could be paid back because newer wind farms have much lower prices than the existing fleet. Orsted AS's Hornsea 2 wind farm, which started producing power in December, will sell electricity at a price 22% lower than the Triton Knoll project and at less than half the average market price so far in 2022. In the coming years, even bigger and cheaper projects will come online.