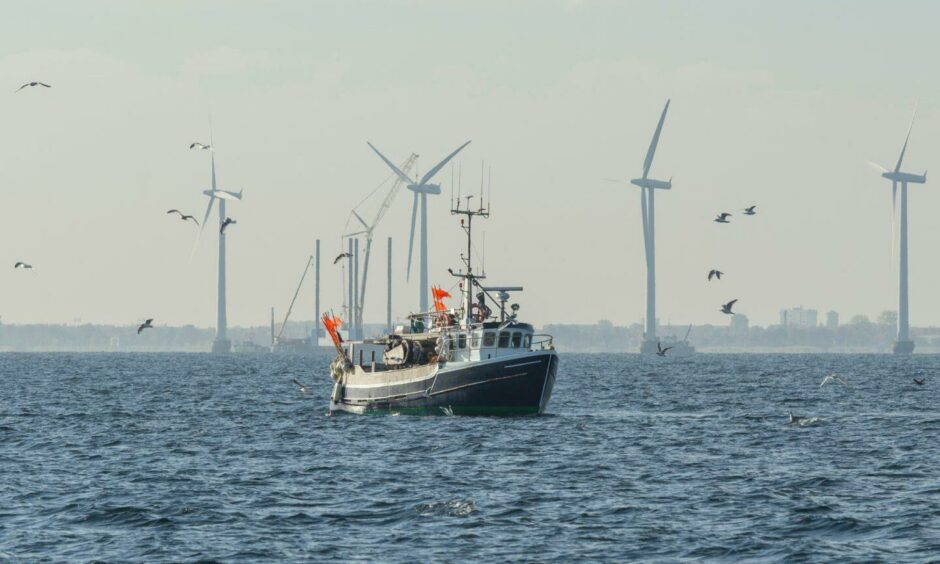 The North Sea is a very busy place. But even as late as the 1980s, it could seem huge when out there in a  yacht, racing or cruising because sightings of fishing vessels, merchant shipping and oil & gas platforms could be quite rare.
Unless you were in the approaches to the English Channel or the maritime motorway leading to Continental Europe's great gateway seaports like Rotterdam and Hamburg; in which case you took your life in your hands.
But the advent of offshore wind farms (OWFs) is changing all that.
Already the planting of thousands of turbines by Big Wind over just the past decade, especially in the Southern North Sea, is generating problems as developers muscle in on traditional fishing grounds and shipping routes especially.
And it's going to get worse, exacerbated by poor quality "Marine Spatial Planning" at EU and local UK levels.
MSP is still a fresh concept and being tried in about 70 countries. A research paper published by Elsevier late last year highlighted a "myriad" of challenges, including political frameworks, climate change and balancing economic development and marine ecosystem conservation.
Meanwhile, an EU briefing to MSPs and updated only last month highlighted big issues including a heightened risk of maritime accidents and diversion of shipping routes.
First the risk of accidents, which is aggravated by increased marine traffic, turbine population and reduced sea space, which might lead to the creation of choke points.
Certain layouts of offshore wind farms are also riskier in terms of accidents than others, which can become an issue in case there are problems with a ship's on-board navigation equipment. O&M (operations and maintenance) vessels might also pose a risk – and be at risk themselves – while crossing major shipping routes en-route to an offshore wind farm.
These can lead to large financial losses for all parties involved. In the worst-case scenario, such accidents can lead to human casualties or serious environmental damage.
Turning to diversion, offshore wind may lead to additional costs for the maritime industry — if for example, vessels have to be diverted to take a longer route.
Countries apply different management regimes: In Belgium and Germany, wind farms are considered maritime exclusion zones, a policy designed to prevent accidents which require search and rescue actions or lead to damage to turbines. In the UK and Denmark, wind farms are open for transit and both commercial and recreational use, including fishing. No special requirements regarding vessel equipment or limit on the vessel size are imposed.
Thus far, maritime risk assessment and management is usually conducted in the licensing and approval stages of an OWF project, rather than during the Maritime Spatial Planning process.
This has led to problems where marine-areas-as-planned are often not the same as marine-areas-as-approved. Consequently, there have even been cases where coastal states have had to alter shipping routes or retroactively modify OWF layouts, leading to complaints from stakeholders and ineffective use of sea space.
It is not a good picture and the situation is even worse for the fishing industry, especially the UK where the headlong rush to plant turbines in territorial waters is accelerating.
First a few numbers to check off.
Installed power generation in the UK was 75.8GW in 2020. We also imported a sizeable quantity of electricity – around 7% of the real total capacity need of 81.5GW .
By Q3 last year, Renewables share of electricity produced was 35.9% with offshore wind accounting for the largest portion.
The UK currently has just over 10GW of offshore wind capacity installed … roughly 30% of installed global capacity in 2020.
The next target set by the London Government is 40GW of capacity by 2030, and possibly 95GW by 2050 when turbines out at sea would account for by far the largest slice of generation capacity.
That really ups the pressure in every way imaginable and UK fishermen are not at all happy about the way things are going. Whether  that's Barrie Deas of the National Federation of Fishermen's Organisations in England and Wales, or Elspeth McDonald of the Scottish Fishermen's Federation, or Daniel Lawson of the Shetland Fishermen's Association, the concern is the same.
They fear that commercial fishing is becoming sidelined, despite its huge socio-economic value if not absolute cash value to the British economy. Put bluntly, some say the "Last of the Hunters" are themselves becoming an endangered species because of the accelerating competition for space on the UK Continental Shelf.
Oil and gas may be a pariah, but its actual footprint has always been quite small. The two industries have learned to co-exist.
But Big Wind is different. Windfarms gobble huge areas of the seabed and though symbiotic relationships with the fishing industry should be possible, research reveals frictions and fishermen are unquestionably the fall guys.
When Crown Estate Scotland announced the results of its successful first ScotWind Round and few weeks ago and signalled a future potential second round, SFF's McDonald expressed a collective anxiety about the reserved rights covering  more than 7,000sq.km of sea space offered to the 17 approved wind projects. More than half of the projects would use floating wind turbines, each of which is a space guzzler in its own right because of their anchor spreads when compared with the narrow footprint of a monopile or jacket turbine.
McDonald warned: "In the rush to energy transition, it is vital that our industry's voice is properly heard and that the fleet's access to Scotland's productive fishing grounds is protected.
"In particular, proper scrutiny must be given to developers' claims that offshore windfarms and fishing activity can co-exist with little change to existing patterns of activity, since our experience to date shows very strongly that the opposite is the case."
Last month, Shetland's association published a detailed map of the Scottish aquatory showing just how limited the sea-room now available to fishermen is becoming, and that traditional grounds are being "crowded out".
Executive officer Daniel Lawson said: "Fishing crews, so vital to Shetland's economy, are being displaced from grounds where fishing has been going on for hundreds of years as part of a so-called 'Just Transition' that is anything but just."
There's more; late last year, the SFA hit out at the Scottish Government's so-called INTOG plan designed to assist oil and gas operators West of Shetland to green their production.
The concerns relate to the Innovation and Targeted Oil and Gas (INTOG) leasing round – sepatate to ScotWind – under which developers have been invited to apply for the right to build offshore wind farms specifically for the purpose of providing low carbon electricity to offshore oil and gas installations.
Sheila Keith, Shetland Fishermen's Association policy officer, said: "While the fishing industry will always support the aim of lowering carbon emissions, the INTOG consultation is being rushed through with scant attention to detail, unlike ScotWind which involved widespread and detailed consultation."
And so, too, Barrie Deas at the NFFO, who also acknowledges the "enormous political imperative" to build offshore energy installations to meet Net Zero.
"What really concerns us is the scale at which it is going to happen. The failures of the past, in particular the failures of Marine Spatial Planning, have been very significant," he told EV.
"The most egregious example would be off the East Coast (of England)  where they put a windfarm (Westernmost Rough) on top of the most lucrative lobster fishery in Europe.
"The upscaling of offshore wind and in particular connected to floating wind causes us a huge amount of concern because it's politically unstoppable."
It is clear that Deas feels there is a lack of respect for the fishing industry and that it is being treated as an after-thought verging on cavalier.
His members have suffered massive impacts as a result of Big Wind projects in the Southern North Sea and Northern North Sea especially as this is where there are large concentrations of turbines with many more to be planted over the next 10 years and beyond.
Combine that with the 38% of England's sea-space now designated as marine conservation territory, and the potential for fishing industry displacement (and destruction) is massive in Deas' view.
"Is it possible to locate the next generation of offshore wind places where they don't have major impact on fishing. This is a really big issue.
"But at least there's now a project in the Celtic Sea where the Crown Estate and developers and the fishing industry are talking to each other … not just the location but the design too of offshore windfarms.
The Celtic Sea Offshore Wind Programme is co-ordinated by the Crown Estate and is especially important as it centres around the future potential deployment of floating turbines about which there is growing fear among fishermen because of the seafloor eating mooring systems employed by floaters.
Deas also wants UK Marine Spatial Planning reformed with proper attention paid to identifying the most important fishing grounds and ring-fencing them and keeping infrastructure out those as far as is possible.
"We've got a project going with consultants ABPmer about the spatial squeeze going on offshore …looking at it in the round, with a report due later this year," he added.
"The reason why we've commissioned it is because we can see that the displacement is going to be a really significant issue in the very near future.
"Look, after a bumpy start, our relationship with the oil and gas industry settled down into something that was actually quite constructive. We want to achieve the same with renewables; establish a mature dialogue where both parties do what they have to do and set up the arrangements (framework) that allow us to co-exist."
Recommended for you

Over half of Scottish fishing space could be lost as green energy ramps up