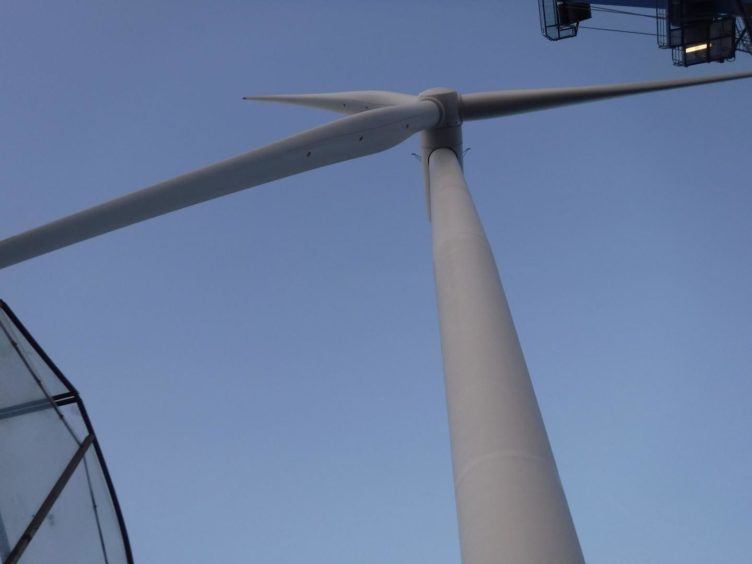 Danish green energy giant Orsted can lay good claim to being the don of the UK's offshore wind sector.
Since moving into the market in 2004, the Copenhagen-listed company (CPH: ORSTED) has installed hundreds of turbines in British waters, with its 1000th coming last year during the ongoing Hornsea Two campaign.
The 165-turbine southern North Sea project will have the ability to power more than 1.3 million homes, making it a key piece of the UK's net zero puzzle.
Hornsea Two is located around 55 miles off the Yorkshire coast, adjacent to the Hornsea One development, from which it will pinch the title of the "world's largest wind farm" once complete.
Despite the numerous challenges the last two years has presented, the development is still on course to become fully operational in 2022 after generating first power in December.
Hornsea Two project director Patrick Harnett, a former oil and gas worker who moved into the offshore wind sector around 11 years ago while working for Centrica, says work is progressing "really well".
"We've got all the transmission assets in, we've got the generation assets in and we are just in the process of commissioning the turbines. We will be definitely up and running this year."
At the time of writing around 20 turbines have been commissioned – the 16th of which was the landmark 1000th for Orsted – with an aim to "ramping up towards commercial operations" by the middle of the year.
In ensuring that Hornsea Two hits its checkpoints on time, the project team have had to overcome a host of Covid induced challenges.
Mr Harnett said: "Singapore shut down completely, and that's where our topsides were built so there was a bit of a delay there. But we got them installed, commissioned and up and running in November, all within 40 days – that's unprecedentedly fast."
Some of the disruption was also offset by Orsted's decision to import key parts for the project, like towers and electrical components, early in order to avoid issues arising from Brexit.
As the name suggests, Hornsea Two is just one part of huge offshore wind complex that Orsted is hoping to build in the southern North Sea.
Hornsea One is comprised of 124 turbines and become commercially operational in 2020.
A development consents order (DCO) for Hornsea Three was granted in December 2020, and Hornsea Four is currently in the pre-application phase.
Mr Harnett said: "Hornsea Three is a well developed project and we hope to be successful in the next Contracts for Difference (CfD) auction round. Hornsea Four is in the development consent order process and we hope to hear about that towards the middle of the year.
"Both projects are on really excellent sites for us to continue to build out our program in the UK."
Hornsea Four in particular hit the headlines last year after it was revealed that the project is at the centre of a race for North Sea space.
Earmarked for around 42 miles off Yorkshire, the project is planning to use the same stretch of seabed as a major carbon capture and storage (CCS) scheme, backed by the likes of BP and Equinor.
There are concerns that by installing turbines in the area, it would restrict Net Zero Teesside (NZT) and Zero Carbon Humber's (ZCH) ability to monitor the Endurance reservoir.
Both schemes are hoping to deposit carbon emissions in the huge North Sea store.
It could mean Orsted is forced to choose another area for Hornsea Four, but Mr Harnett is optimistic that a resolution can be struck.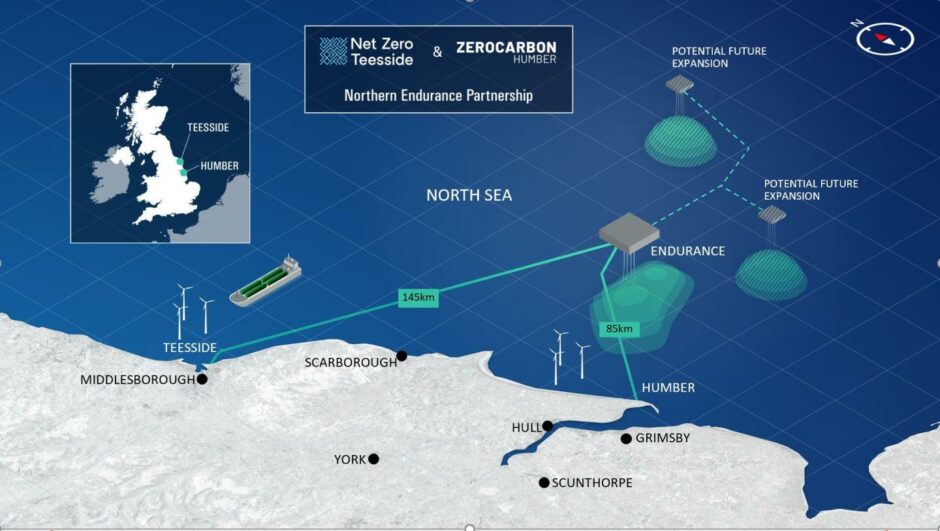 He said: "I'm not terribly close to that actual issue but what I would say is that we constantly work with seabed areas, as do our competitors.
"There is always room for a mutually beneficial solution to all of these things whereby both very important projects can go ahead. We are confident that there is a way forward for both projects."
And as more wind farms and CCS projects are given the green light, Orsted also has the chance to come up with a blueprint for dealing with the issue.
Mr Harnett said: "There will be a solution and, working alongside the Crown Estate, I'm sure there will be a positive outcome. More and more of the seabed is going to be in demand, so coexistence will have to addressed and resolved. It will just be part of business."
Recommended for you

North Sea wind farm to supply green energy to Google