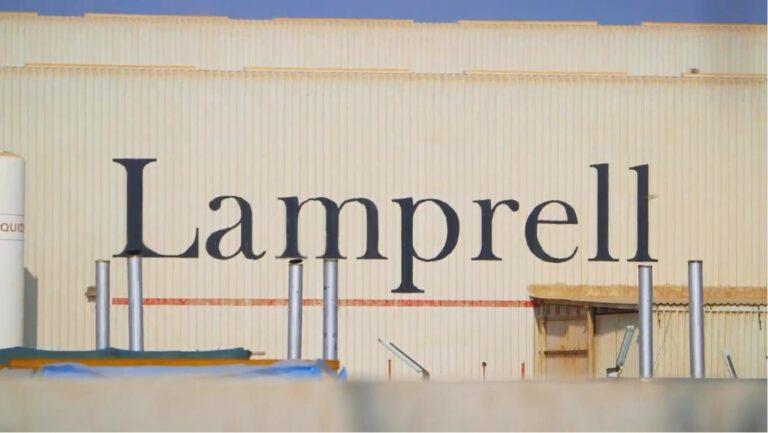 A union boss has slammed the decision to send fabrication work for a major Scottish offshore wind farm to the Middle East.
GMB Scotland senior organiser Gary Cook says "hundreds of million of pounds" have gone to the UAE rather than Fife or Lewis, and has branded the move a "green jobs surrender".
It was announced on Tuesday that UAE-based fabricator Lamprell had signed a major agreement to supply dozens of turbine jackets for Moray West.
A capacity reservation contract has been struck between the pair, following on from an exclusivity pact announced in January.
A deal worth more than £150m
Under the terms of the deal, space has been booked in Lamprell's Hamriyah yard for the work as the project moves towards financial close.
It covers a total of 62 transition pieces, including 60 wind turbine jackets and kit for the scheme's two offshore substations.
Lamprell will also be responsible for shipping the structures to a marshalling harbour in the UK.
A value for the contract was not given, but Lamprell said it is "very large", meaning the deal is worth in excess of £150 million.
Contractual negotiations are subject to a final investment decision on the scheme, expected later this year.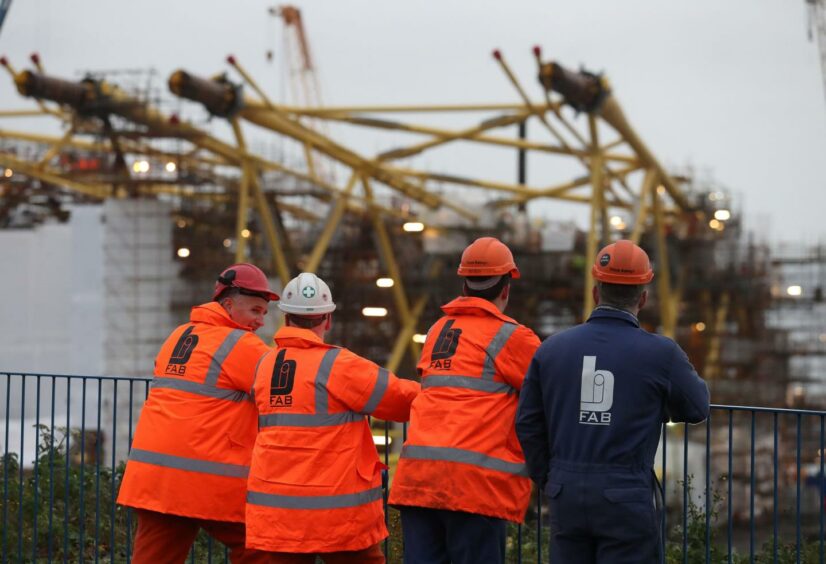 It is not the first time Lamprell has secured work on Scottish projects – the company has also had a hand in the the Seagreen and Moray East wind farms.
A lack of local content in wind farms off Scotland's coast has been a point of contention for unions for year.
And repeated promises of a green jobs revolution have simply served to rub salt into the wound.
Mr Cook said: "A big chunk of the renewables jobs bonanza promised by the Scottish Government over a decade ago has disappeared into the desert wind.
"Lamprell and the UAE have been major beneficiaries from the global carve-up of Scotland's offshore wind market, adding this latest contract to the Moray East and Seagreen deals."
Moray West
Moray West is being developed by Ocean Winds, the result of a 50-50 joint venture between Spain's EDP Renewables (EDPR) and France's ENGIE.
It will be located in the Moray Firth off the north-east coast of Scotland, adjacent to the Moray East development.
Also developed by Ocean Winds, Moray East recently started up production and is currently Scotland's largest offshore wind farm.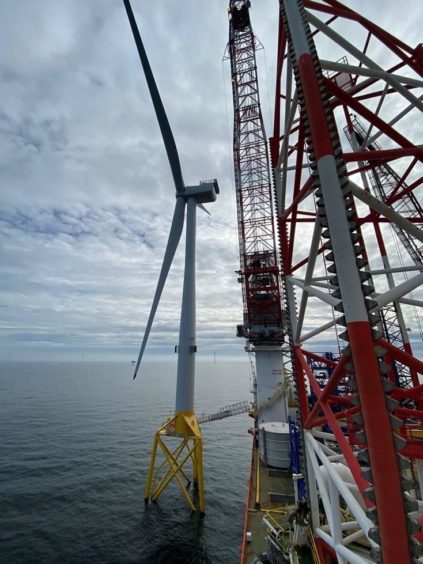 Christopher McDonald, chief executive of Lamprell said: "Having previously executed a large scope project for the Moray East wind farm, I am delighted that we have been able to offer a competitive solution for Moray West.
"The placing of such reservation agreements is a very positive sign of forward planning and addressing limited capacity in the offshore wind fabrication industry.  We look forward to working closely with the team from Ocean Winds in the period ahead."
A green jobs mirage
While it's currently not known whether any Scottish-based companies were vying for the Moray West work, Ocean Winds' decision to opt for Lamprell has done nothing to ease fears that a just transition is little more than a pipe dream.
Many North Sea workers are hoping offshore wind will offer alternative employment as oil and gas production diminishes.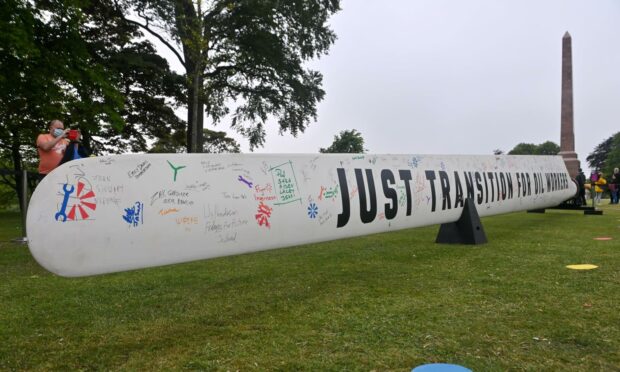 But with major fabrication work continuing to take place overseas, there is growing dread that thousands of green jobs will be little more than a pipe dream.
Mr Cook added: "During a week where firms with ties to autocracies have been subject to sudden political scrutiny, we are keen to hear what Ministers at Holyrood and Westminster have got to say about this latest green jobs surrender."
Ocean Winds has been contacted for comment.
Lamprell expanding operations
Off the back of its agreement with Moray West, as well as similar renewables awards, Lamprell is pushing forward with a significant yard upgrade programme.
A "state-of-the-art" renewables production line will be constructed, allowing the company to make jacket components, transition pieces and monopiles.
The "major capital expenditure" project is expected to double Lamprell's annual renewables revenue capacity at the same time as lowering unit production costs.
Mr McDonald said: "In responding to the increasing demands on capacity in the expanding renewables sector, we have been making modifications and significant enhancements in our Hamriyah yard during the course of the past 3 years in order to provide added value for our clients.
"The Group will continue to invest in its facilities to further strengthen our standing as a leading fabricator of offshore wind foundations and deliver significant improvement in our financial performance."
A Scottish Government spokesman said: "We are fully committed to reaching net-zero emissions by 2045 and transforming Scotland in to a fairer, greener and more prosperous country, that is why we have committed £2 billion in low carbon funding to invest in new measures to end Scotland's contribution to climate change and create green jobs.
"Creating, supporting and monitoring green jobs through initiatives like the Just Transition Fund for the North East and Moray and the Green Jobs Fund will be vital in helping Scotland to secure a truly just transition to net zero, with no person or region left behind.
"The outcome of the ScotWind leasing round is a tremendous vote of confidence in Scotland's economy. The winning projects will deliver investment in the Scottish supply chain of at least £1 billion for every gigawatt of capacity, which will help create thousands of new jobs."