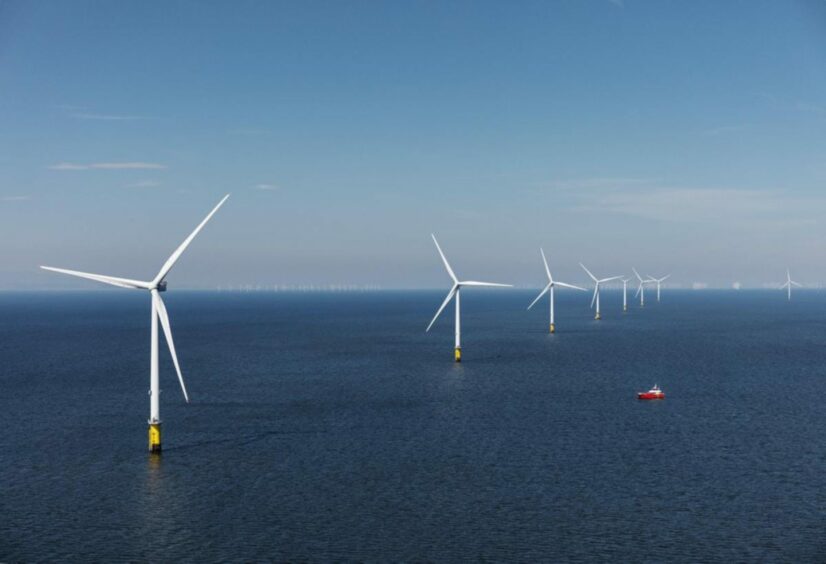 Wind-focused investment fund Greencoat UK Wind has acquired a 12.5% stake in the Hornsea 1 project off the Yorkshire coast.
Greencoat acquired the stake from Global Infrastructure Partners (GIP), for a total cash consideration of approximately £400 million and a share of recourse debt.
The 1.2-gigawatt (GW) project is currently 50% owned by Ørsted and 50% owned by GIP, the latter of which is part-funded by £2.9 billion of limited recourse debt.
Greencoat's pro rata share of this debt is £0.7 billion, giving a total enterprise value of £1.1 billion for its net 12.5% stake, it said.
The acquisition is expected to be funded from cash flow and its revolving credit facility, and should complete in Q3 2022.
Ørsted will continue to provide operation, maintenance and management services to the wind farm.
Built as the world's largest offshore wind farm, Hornsea 1 lies some 80 miles off the Yorkshire coast in the North Sea and comprises 174 Siemens 7MW turbines.
The scheme entered into full commercial operation in December 2019, and benefits from a 15 year contract for difference (CFD) at a price of £175.25/MWh, Greencoat said.
The 1.3GW Hornsea 2 scheme generated first power in 2021, and is expected to be completed later this year.
A further two projects in the Hornsea Zone are in the process of being developed, with Hornsea Three having secured a development consent order in December 2020.
Greencoat UK Wind chairwoman, Shonaid Jemmett-Page, said: "As the leading independent UK wind farm owner, we are pleased to announce our investment into the world's largest offshore wind farm. Hornsea 1 has a high load factor and high CFD price which complements our subsidy-free investments.
"We continue to see an attractive pipeline of projects, both onshore and offshore, and given the size and scale that the company has attained over recent years, we remain strongly positioned to deliver more value-accretive acquisitions and extend our track record of strong shareholder returns."
With the addition of Hornsea, Greencoat's share of wind assets will total 1.6GW of net generating capacity across its portfolio.
Recommended for you

Orsted shelves Gigastack UK hydrogen project at world's largest wind farm