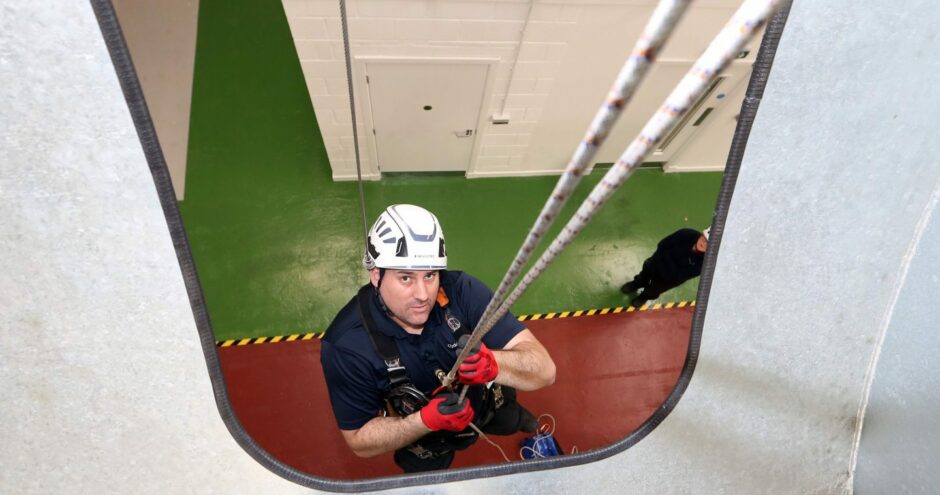 Aventus Energy is putting the final touches on the Highlands and Island's first Global Wind Organisation (GWO) accredited training facility.
Located at the company's headquarters in Alness, Ross-shire, the site will offer GWO certification courses to equip people with the skills needed to work in the wind industry.
It is due to open in the coming weeks, with the first programmes expected to run from July.
The GWO framework aligns safety and technical training standards, common to all wind energy companies.
Since 2012, it has set the standard for people working in the wind industry, both onshore and offshore.
Aventus general manager, Allan Mackenzie, said: "The opening of our GWO-affiliated training facility is eagerly anticipated. For the first time, North-based candidates for the onshore and offshore wind and renewables sector will be able to receive the safety and skills training needed to work in the sector, particularly in wind turbine and generator environments.
"We are proud to be working in partnership with Opportunity Cromarty Firth on this one-stop shop training centre, with critical support from Port of Cromarty Firth, The PowerHouse (the global centre of excellence for floating offshore wind and green hydrogen technologies), and University of the Highlands & Islands (UHI)."
Aventus Energy's new training facility will offer both new and existing candidates a raft of standalone courses, such as fire awareness trading, sea survival training, working at height and advanced rescue training.
Joanne Allday, strategic business development manager for Port of Cromarty Firth said: "We are delighted to be able to support this positive initiative to provide training for local people, especially at a time when offshore wind opportunities are developing with the potential to place the Cromarty Firth at the centre of demand for this type of service."