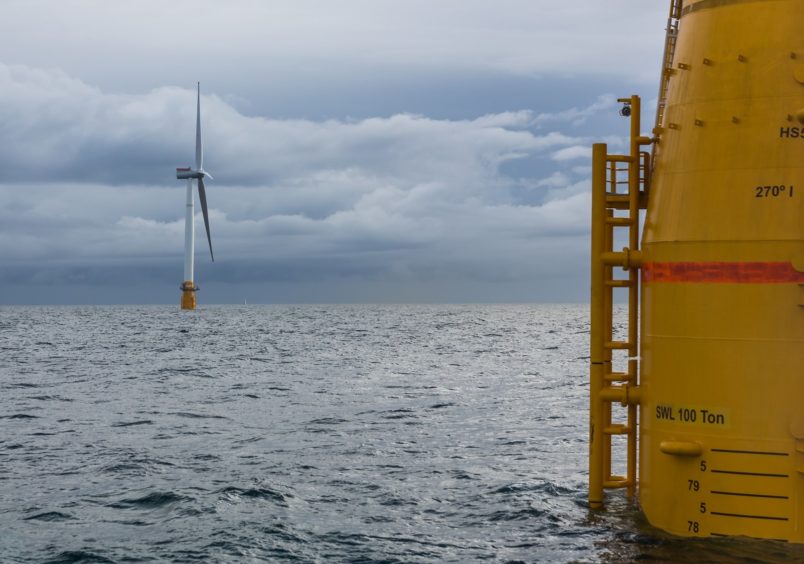 Equinor has signalled its interest in developing new floating wind farms in the Celtic Sea ahead of the Crown Estate's 2023 leasing round.
The Norwegian energy giant said Monday that it was assessing "gigawatt scale floating offshore wind" and viewed opportunities in the offshore licensing area with "great interest".
Under plans announced earlier this year the Crown Estate intends to lease five separate areas in the waters off the south-west coast of England and Wales next year. The leasing round is expected to support up to 4GW of renewables capacity by 2035.
With further acreage awards, the seabed regulator has said the area could eventually accommodate up to an additional 20GW by 2045.
Equinor's interest is unsurprising, given its push into the offshore wind sector in recent years. It has already developed two of the world's first floating offshore wind farms – the HyWind projects in Scottish and Norwegian waters.
The 30-MW Hywind Scotland floating wind farm has been in operation for five years, achieving a UK-leading capacity factor of 54% across its lifespan.
Meanwhile, the 88-MW Hywind Tampen project in Norway will be the largest floating offshore wind farm in the world when completed next year.
Equinor said it has already conducted a "comprehensive site selection process" in the Celtic Sea and is now maturing this selection through aerial surveys. A new dedicated website has also been created to contain supporting materials on its plans.
As in the ScotWind leasing round – in which the energy giant did not secure a winning bid – the Crown Estate has said it expects bidders to provide a plan for their investments in support of "an internationally competitive" supply chain.
In its update this week the company said it would also be supporting "opportunities for the regional supply chain to advance as a competitive hub for floating offshore wind."
Equinor's head of business development for UK offshore wind, Catherine Maloney, said the group was "delighted to see new and exciting opportunities emerging in the Celtic Sea."
"Our team is working hard to mature our plans in Wales and South West England, as engagement with local communities is critical to Equinor's project development of offshore wind," she continued.
"We are committed to industrialising floating offshore wind and the Celtic Sea is an optimal region for further development of this important technology."
In the meantime, the Crown Estate has said it will refine its five lease areas over the coming months into final project development areas ahead of the formal competitive tender in mid-2023.
Recommended for you

Cerulean Winds signs exclusivity agreements for three INTOG floating wind sites