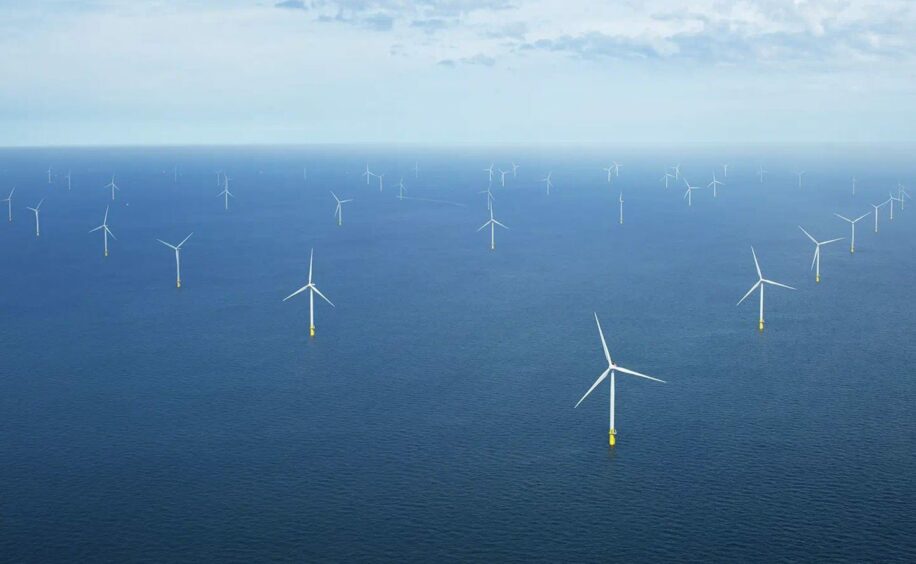 The UK is poised to join a coalition committed to accelerating the deployment of offshore wind worldwide.
The Global Offshore Wind Alliance is aimed at tackling the dual challenges of climate change and energy security.
Launched in September, the group has set a target of increasing offshore wind capacity more than sixfold, from 60 gigawatts (GW) today to 380GW by the end of 2030,
To achieve that aim, 35GW a year will need to be installed during the course of this decade.
Looking further ahead, the alliance has also set of a target of 2,000GW of offshore wind globally by 2050, installing 70GW a year from 2030 onwards.
The UK Government's announcement that it will be signing up to the alliance was made in Sharm el-Sheikh in Egypt where COP27 is taking place.
Westminster joins the likes of Belgium, Colombia, Germany, Ireland, Japan, the Netherlands, Norway and the USA.
The Global Offshore Wind Alliance was set up by the International Renewable Energy Agency (IRENA), the Global Wind Energy Council and the Danish Government to bring together politicians, the private sector and international organisations.
It aims to transform targets into action by removing barriers to deployment and scaling up investment.
Chief executive of trade body RenewableUK, Dan McGrail has hailed the move, while also pushing the government to engaged with industry to "maximise the benefits" of green energy.
He said: "Today's announcement represents a major vote of confidence in our world-class offshore wind industry by the UK Government. Offshore wind is cutting bills for British consumers and reducing our reliance on imported fossil fuels, so the challenge for the UK, and countries around the world, is scaling up this technology as quickly as we can in the face of global energy and climate crises.
"While offshore wind is central to the UK's plans for net zero, to meet the goals set at COP26 to tackle dangerous climate change we're going to need a wide range of clean power sources. So it's crucial that the Government works with industry to maximise the benefits of key technologies like onshore wind and solar. And the UK can be a world leader in the next generation of renewables, from floating wind to tidal power and green hydrogen.
"UK leadership in offshore wind is already setting a path for others to follow, and faster action at home will mean more growth in new industries, investment and jobs."