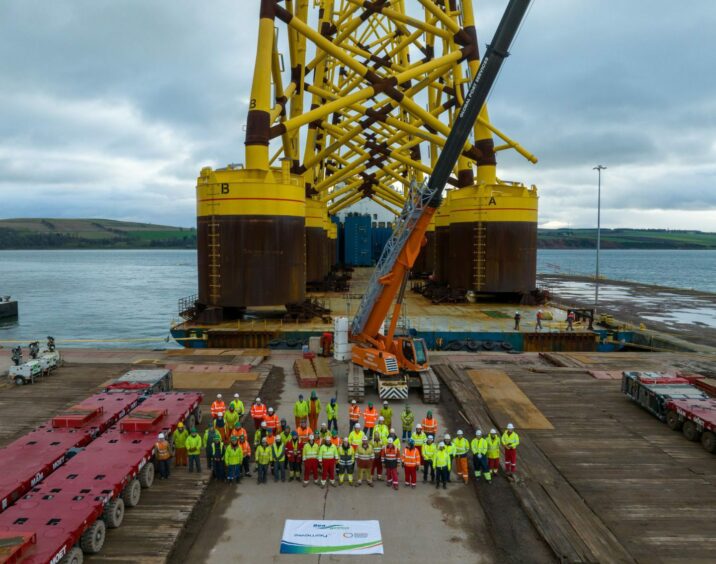 A major milestone has been hit in the development of Seagreen, Scotland's largest offshore wind farm.
Seaway 7, the renewables arm of Subsea 7, successfully delivered the final jacket for the project to the marshalling yard in Nigg this week.
In one of the pictures of the last unit arriving, shared by the company on LinkedIn, the Excalibur FPSO, formerly the Hummingbird Spirit, can be seen in the background – it will be used to develop Ping Petroleum's Avalon oilfield.
With the transfer of the final jacket, it concludes the company's long-haul transportation scope for Seagreen, which is under construction off the coast of Angus.
In total, 23 deliveries carrying 114 jackets have been successfully and safely received at the Port of Nigg, through collaboration between Seaway7 and project developer SSE Renewables, as well as COSCO, Global Energy Group and Mammoet.
It is the culmination of "more than two years of hard work", since the EPICI contract was awarded to Seaway7 in June 2020.
The achievement also sets a "new benchmark" for a successful jacket fabrication and transport project in the offshore wind industry.
Seaway 7 is also responsible for the foundation and cables installation scope for the project, which will take place in 2023.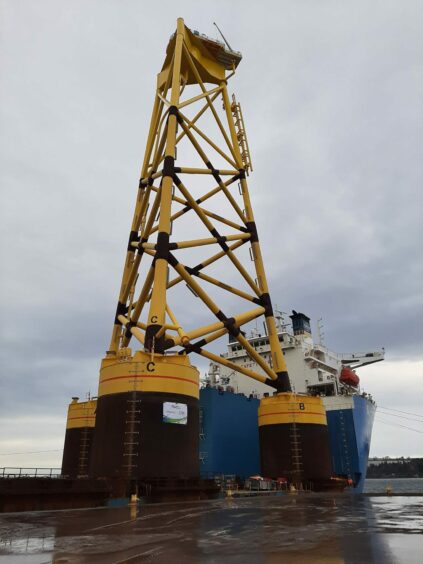 A joint venture between French energy giant TotalEnergies (51%) (LON: TTE) and SSE Renewables (49%), Seagreen will be the world's deepest fixed foundation offshore wind farm once complete.
A total of 114 turbines, capable of generating 1.75 megawatts of green energy, are currently being fitted, with the project slated to start-up fully in Q2 2023.
First power from Seagreen was achieved in August 2022, and is exported to the grid via a new substation at Tealing near Dundee.
The project's huge turbines will provide enough green energy for more than 1.6 million homes, equivalent to two-thirds of all Scottish homes.
They will also displace over 2 million tonnes of carbon dioxide from electricity generated by fossil fuels every year.
That is similar to removing more than a third of all of Scotland's annual car emissions
Plans are already in the pipeline to add to Seagreen, with a further 36 offshore wind turbines consented, but not yet constructed.
Recommended for you

'Milestone' moment for Moray West wind farm