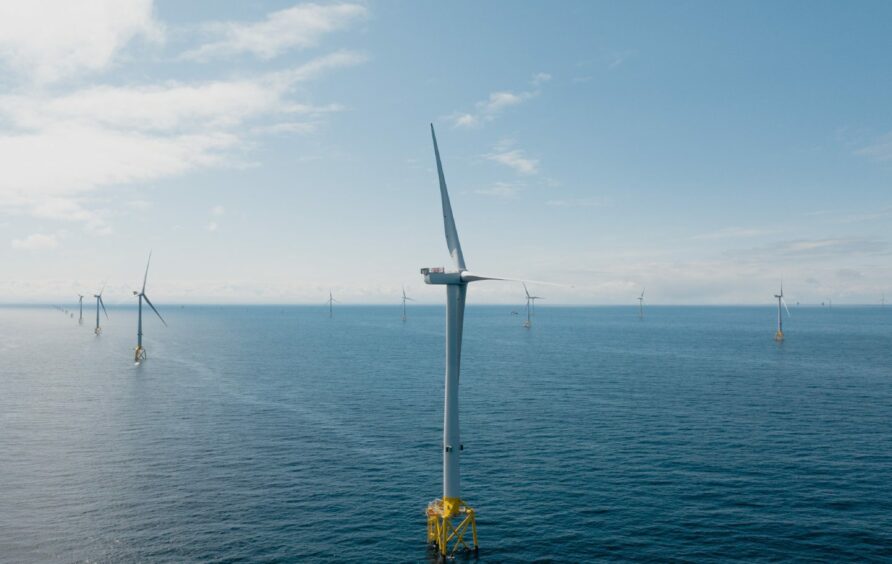 Inpex has acquired a minority stake in the Moray East wind farm via a division of rival industrial giant Mitsubishi.
The Japanese energy group (TYO:1605) announced Thursday it had secured a 16.7% stake in the scheme, which lies about 13 miles from the Aberdeenshire coast.
It was developed by Moray Offshore Windfarm East Ltd (MOWEL), a joint venture company owned by Ocean Winds (56.6%), Mitsubishi-backed Diamond Green Limited (33.4%, now reduced to 16.7%) and CTG (10%).
Comprised of 100 turbines, Moray East is currently Scotland's largest offshore wind farm with an installed capacity of 950 MW and has been in full commercial operation since April 2022.
Inpex said the deal was enabled through an agreement between INPEX Renewable Energy Europe and Diamond Generating Europe (DGE), a UK subsidiary of Mitsubishi. It involves a transfer of stock in Diamond Generating Europe Investments (DGI) from DGE to INPEX Renewable, which was established in the UK to promote INPEX's renewable energy business in Europe.
The acquisition would have a "minimal" impact on its consolidated balance sheet, it said.
Though primarily and oil and gas company, Inpex has been looking to boost its renewable energy investments, including plans to "accelerate" initiatives around offshore wind.
In 2022, Inpex Renewable acquired a 50% stake in the Luchterduinen offshore wind farm and a 15 percent stake in the Borssele III/IV wind farm off the coast of the Netherlands – also from a local division of Diamond.
Mitsubishi meanwhile told Reuters that the sale was prompted by its "value-added cyclical growth model", where resources would be redirected if the business environment has changed.
It also said it would continue to expand its power business in Europe through Eneco, another Dutch joint venture with Japan's Chubu Electric.
Eneco recently secured a joint bid with Shell to build an new, 760MW offshore wind scheme at Hollandse Kust (west) lot VI in the Netherlands.
The pair said in December the project will be delivered through a joint venture called Ecowende and is due to be operational in 2026. They have already taken final investment decision on the development.
Recommended for you

UAE's Masdar buys into £11bn UK wind farm