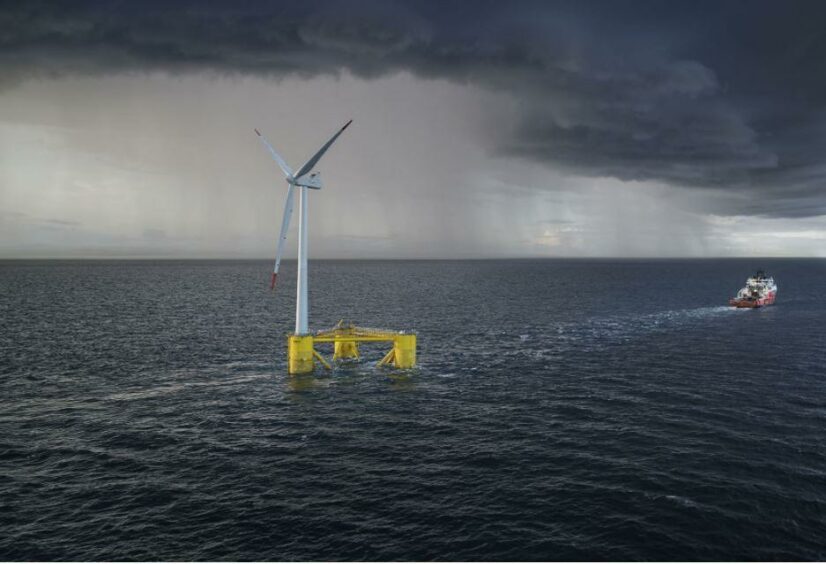 The Welsh Government has granted consent for Wales' first floating windfarm, Erebus, with high hopes the project will secure a CfD as part of the 2023 procurement round.
Developed by Blue Gem Wind – a joint venture between energy giant TotalEnergies (PAR:TTE) and Simply Blue Group – the scheme will be sited around 25 miles off the coast of Pembrokeshire.
Erebus will comprise of seven 14MW turbines on floating platforms, with its 100MW capacity providing enough power for some 93,000 homes.
The project forms part of the first phase of a 4GW leasing round in the Celtic Sea, overseen by the Crown Estate.
One of the first major commercial buildouts of floating technology in the UK so far, the Celtic Sea programme is intended to establish 4GW of floating wind capacity by 2035, though the area could eventually accommodate up to an additional 20GW by 2045.
Proposed offshore zones were published in October, while a further update is due from Crown Estate before June, ahead of an official launch of the leasing process later in the year.
Alongside the TotalEnergies venture, Norway's Equinor has also said it will explore gigawatt-scale bids in the Celtic leasing round.
Under plans submitted last year, construction on Erebus is expected to take place in 2026 ahead of first power in 2027, with an operational design life of 25 years.
The scheme is named after the famous ship, built in Pembroke Dock in 1826 which left England in 1845 with another vessel, HMS Terror, in order to search for the North-west Passage – a vital sea route between the Atlantic and Pacific Oceans.
First Minister Mark Drakeford said floating wind offered an opportunity to open new markets for Welsh suppliers and to create "thousands of high-quality jobs" in the country.
"The Erebus project has the potential to show the world that Wales and the Celtic Sea can deliver renewable energy alongside the sustainable management of our marine resources," he added.
"In determining the marine license and the planning consents, the Welsh Government and our partners in Natural Resources Wales have enabled this project to move forward to apply for subsidy support from the UK Government.
"I urge the UK Government to do its part through the Contracts for Difference process to drive the industry forward by working with the Erebus team to secure the first floating offshore wind project in Welsh waters, bringing jobs and green energy to our communities."
An update on the next CfD process is due to be published this March.
Blue Gem project managing director Mike Scott added: "We welcome the decision from Welsh Ministers to grant the necessary planning consents for project Erebus and have been working with Planning and Environment Decisions Wales and other key stakeholders since 2019 to develop a project that is sympathetic to the natural environment and minimises impacts to local communities and stakeholders."