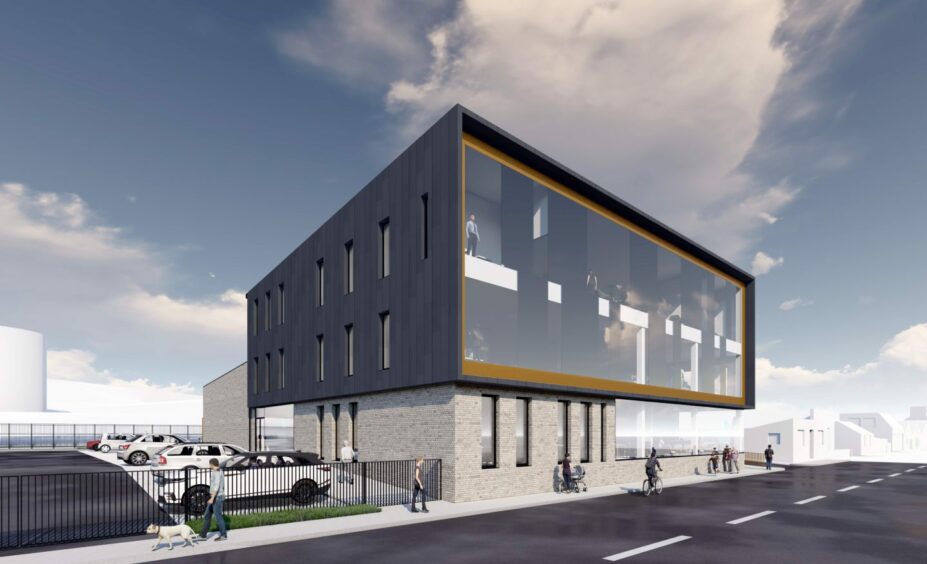 Offshore wind developer Ocean Winds has picked Buckie as the location for its latest operations and maintenance (O&M) facility.
Construction firm Chap Group has been contracted to deliver the base, which will house the engineers and kit needed to service the Moray West wind farm.
It comes hot on the heels of Ocean Winds – a joint venture between Spain's EDP Renewables and France's Engie – securing the £2 billion of backing needed to advance the 60-turbine project.
With an installed capacity of 822 megawatts (MW), Moray West will come online next year as a sister project to the operational Moray East development.
Fraserburgh is home to the O&M base for Moray East, which opened in 2021 and provides direct employment to around 100 locals.
Start-up at Moray West will almost double Ocean Winds offshore wind generation capacity in the Moray Firth to 1800 MW.
And the company says this increase will require an increase in work to run it, and more onshore facilities to support that work.
Ocean Winds has made the Banffshire and Buchan Coast its O&M hub, from which the work to generate power offshore is scheduled, planned and undertaken.
Construction on the "state-of-the-art" O&M base in Buckie will commence soon, with completion scheduled for 2024.
It will "strategically extend" Ocean Wind's footprint along the coast, delivering a "boost to the local economy" on the way to helping Scotland hit its renewable energy targets.
Jamie Dempster, O&M manager for Moray West at Ocean Winds, said: "We are excited to have reached this milestone and be working with CHAP Group on this important project.
"The O&M base is a crucial component of the wind farms. We are confident that with CHAP Group's expertise in construction and project management, we can deliver a world-class facility that will support the local community and continue to push boundaries in the renewable energy industry as we ramp up to the operational phase of Moray West and create an O&M hub in the Moray Firth."
Ocean Winds says the new O&M base will feature "cutting-edge technology", including a fully equipped workshop and warehouse, as well as office and training facilities.
This will enable the firm to efficiently manage and maintain the wind farms, ensuring that they run smoothly and continues to provide reliable clean energy for years to come.
"We are delighted to be working with Ocean Winds on this ground-breaking project," said Andy McNair, pre-construction director at CHAP Group.
"This O&M Base will not only support the maintenance and operation of the Ocean Winds wind farms but will also create significant employment opportunities for local residents. CHAP's construction team have been appointed early in the design process so we can work alongside the Client and Design Team to provide an efficient and comprehensive build solution. This type of early engagement is becoming increasingly popular due to the increased cost of construction as it provides opportunities to improve budget, programme and buildability at an early stage."
Recommended for you

The Fateful Eight: Can the North Sea reach its 2030 electrification target?