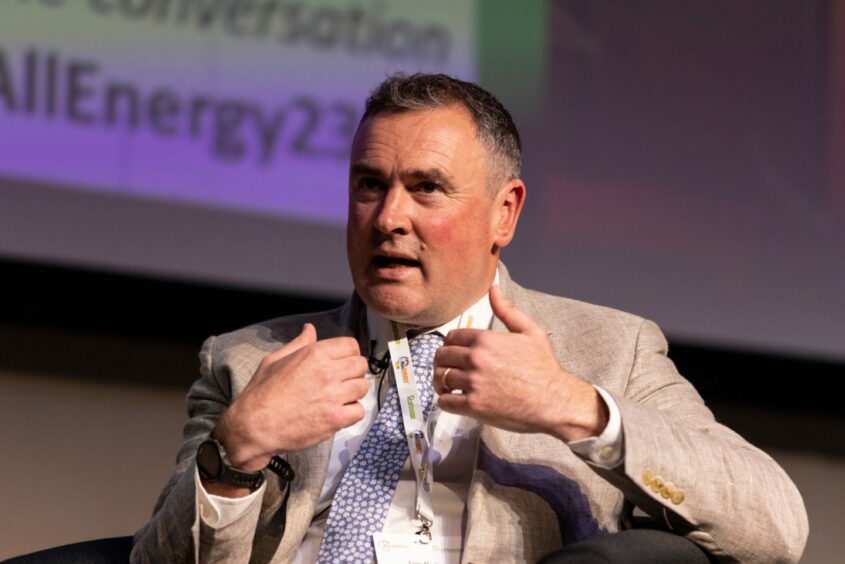 Westminster's Offshore Wind Champion has called for vigilance amid reports that critical infrastructure could be at risk of attack.
Tim Pick warned the Southern North Sea conference that industry must be "cognisant" of potential threats as political tensions bubble across much of Europe.
An ex-Royal Navy boss recently warned that Russia might have placed "sleeper explosives" on the UK's offshore wind farms and subsea cables.
If the war in Ukraine escalates, such weapons could be triggered at any point, knocking out power supplies, Admiral Lord West told the Mail Online.
Russian ships were recently spotted in UK waters, specifically around the Beatrice oilfield, sparking fears about the potential for an attack.
Speculation is still rife about who was behind the attack on the Nord Stream pipelines, which were blown up last year in an act of sabotage.
Mr Pick said: "We have talked about energy security, and we need to be cognisant of the security risks to offshore infrastructure.
"We've all seen that with Nord Stream, and we've seen it in the press recently with the mischievous Russian vessels floating up the east coast of the UK and surveying our wind farms. We need to be on top of that."
Mr Pick recently prepared a UK Government ordered report on the health of the wind sector, with ports and grid flagged as areas of concern.
Domestic supplies, including offshore wind and oil and gas, have taken on added importance since Russia's attack on Ukraine, and the subsequent economic sanctions imposed on the Kremlin.
Energy shortages across much of Europe sent household bills through the roof in 2022, and sent the UK spiralling head first into a cost-of-living crisis.
Although the situation has improved slightly, research from Offshore Energies UK found that last year the UK spent more than £100 billion on energy imports for the first time ever.
And Dan McGrail, chief executive of trade body RenewableUK, revealed that bill could have been even higher, if low carbon producers hadn't stepped up to the plate.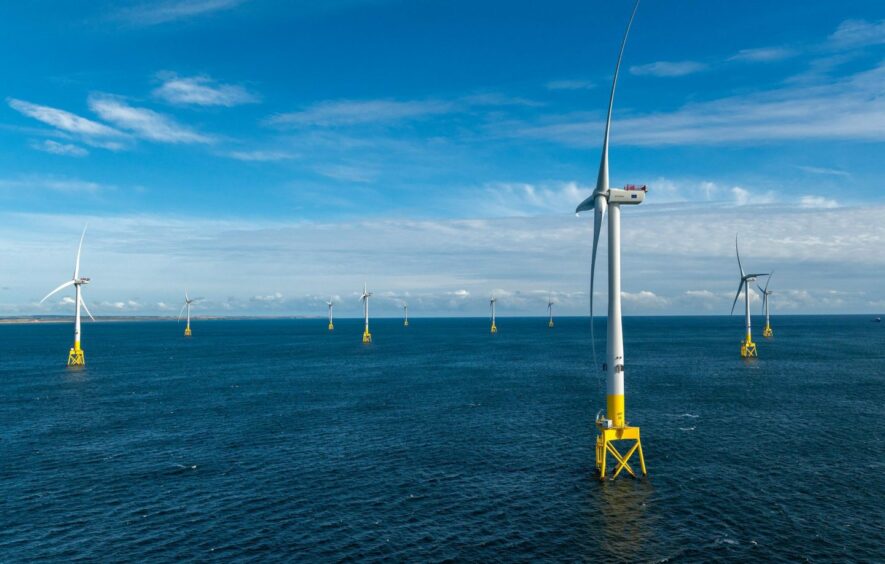 Speaking at the event in Norwich on Wednesday, he said: "It has unquestionably been a turbulent year on many different axes, but the hypothesis for our industry is stronger than ever when you reflect on the facts.
"This winter alone, over 60% of our power was low carbon – over 60% of this was wind and 26% nuclear.
"This avoided 9.6 billion cubic metres of liquefied natural gas (LNG) imports, or £15.7bn pounds of costs for the economy – that's just over the winter of 2022, 2023.
"This is the job our industries are doing, this is the job this region is doing and will do even more in the future."
Recommended for you

UK government says lack of supply flexibility could leave gas system "exposed"