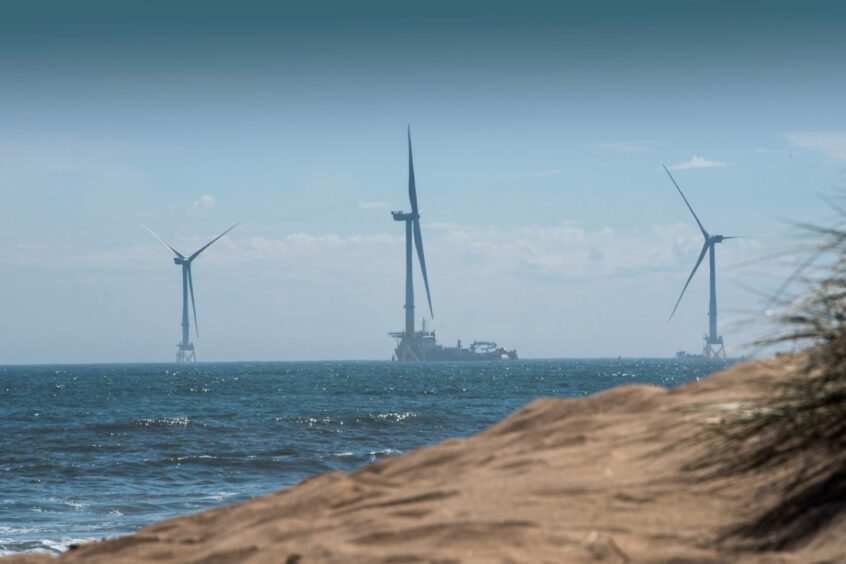 The heads of some of the world's biggest offshore wind companies have called for reforms to the UK Government's flagship support mechanism.
Charlie Jordan, chief executive of ScottishPower Renewables, says cost pressures on the industry mean companies providing solutions to safeguard the "future of humanity" aren't "able to make money" off their feats.
His comments came during the plenary session of this year's Southern North Sea conference, during which other speakers also voiced concerns about the current Contracts for Difference (CfD) setup.
While the support mechanism has been credited with helping to bring down the cost of offshore wind over the last decade, there are worries it has gone too far.
Increases in the cost of raw materials, specifically copper and steel, both of which make up a large share of turbines, have hit margins in a big way.
Original equipment manufacturers have all suffered hefty losses, a problem that is dripping down to the supply chain.
Earlier this year the International Marine Contractors Association (IMCA) warned offshore wind projects are at threat due to "progressively poor market conditions" and "unrealistic expectations" of capital costs.
Struggling to turn a profit
"We're talking about the future of humanity, and the companies providing these solutions are not even able to make any money off them. We do need to make sure we can accelerate and able to do it in a sustainable manner," said Mr Jordan.
One solution he put forward to ease the current issues is CfD reform, a point echoed by other renewables leaders.
CfDs guarantee green energy generators a fixed price for their power – if the price drops below a certain level, called the 'strike price' then the government makes up the difference; if it rises above a certain level, then the generator pays the difference to the government.
In doing so, it gives certainty to projects with high upfront costs and long lifetimes protection, protecting them from volatile wholesale prices.
A structure to build an industry
It has been widely celebrated for making offshore wind cost competitive, but now a "structure that helps build an industry" is needed, Vattenfall's Rob Anderson told the Sothern North Sea conference.
He said: "The CfD has been a great mechanism to date, and it has been hugely successful in helping to support the construction of offshore wind projects. This has put the UK at the forefront of the offshore wind sector worldwide, however the UK is in danger of losing his preferred status as other regions and countries are waking up to the opportunity that offshore wind provides.
"Now we need a CfD structure that helps build an industry, an industry that thrives even as the global demand for offshore wind is growing exponentially and competition gets tougher for commodities, supplier's products and for services.
"The sector is not immune to the war (in Ukraine) or the macroeconomic climate, and the government needs to address this and to come up with a longer term strategy to support the sector.
"Strike prices can't continue to go down, particularly with demand worldwide going up for limited suppliers, capacity and people. While the CfD needs to continue to ensure a good deal for taxpayers, it also needs to ensure a good deal for developers and to help build a supply chain here in the UK."
Need to be more nuanced on costs of renewables
Earlier this year Westminster announced plans to overhaul the CfD scheme to make it more reflective of the economic landscape.
It's an issue that was also addressed by Tim Pick, the UK Government's offshore wind champion, during his speech at the event.
He said: "We're now in this world of predictable annual CfD auctions, which hopefully most people would agree is a good thing. Obviously, there is angst about the financial parameters of allocation round five, and how sustainable they are for this years around.
"We'll see over the summer what this move to annual cycles and those parameters mean for auction strategies and the future trajectory of strike prices.
"I guess it's fair to say, and some of the other speakers have flagged this, that the public narrative about ever decreasing renewable energy cost may need to get a bit more nuanced in the new world we find ourselves."
Recommended for you

UK Government looks beyond price for 'most impactful' CfD round yet