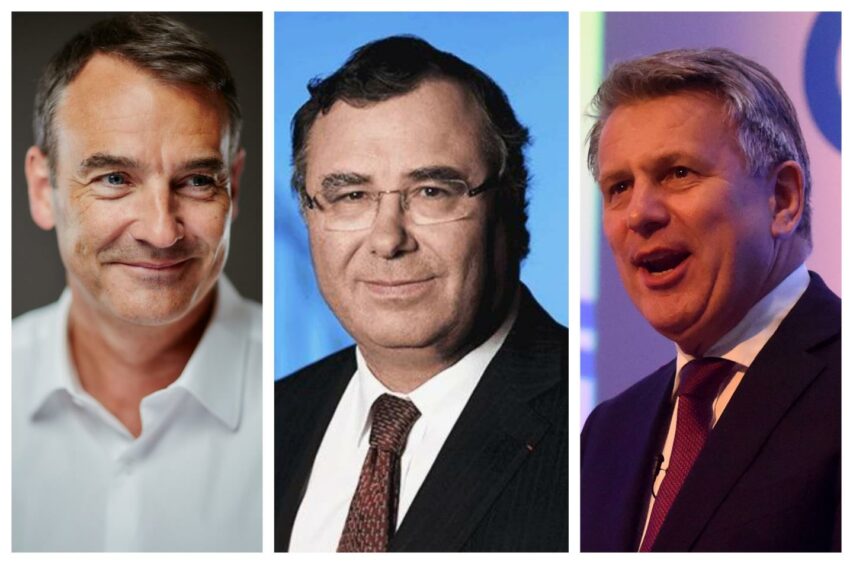 ScotWind has proved a big boon to Big Oil, with fossil fuels giants BP, Shell and TotalEnergies all winning acreage.
The Crown Estate Scotland awards today come as all three European players seek to continue to diversify their portfolios for the energy transition.
Of the £700m expected to be raised for the Scottish Government through ScotWind, Big Oil is paying £237.6m through their consortium bids.
Trade body Oil and Gas UK said it was "a powerful example" of the industry "changing and helping deliver the cleaner and affordable energy required to help other industries and millions of consumers get to net zero".
BP
BP and partner EnBW have won seabed space for the "Morven" offshore wind farm, with generating capacity of 2.9 gigawatts (GW) around 37miles off Aberdeen.
The seabed lease, around 860km2, could generate enough power for more than three million homes, with BP claiming the bid will support up to £10billion of investment in offshore wind development, skills and opportunities in hydrogen and electric vehicle charging.
Aberdeen will, meanwhile, become the BP global operations and maintenance centre of excellence for offshore wind, which the oil giant has said will be worth up to £40million annually to the local Aberdeen economy and create up to 120 jobs.
BP chief executive Bernard Looney said: "BP has a proud 100-year history in Scotland. We want to thank Crown Estate Scotland for the opportunity to now start a new chapter, helping Scotland continue as a global energy leader for the next 100 years.
"We have a fantastic partner in EnBW and now an even more competitive portfolio of nearly 6GW of combined offshore wind to develop together."
After BP and EnBW bid £900million for space in a leasing round in England, the Scottish equivalent bidding cap was raised but still below the other round in favour of local content and supply chain benefits.
The pair are paying option fees of £85.9m.
Shell
A joint venture between Shell and Scottish Power has won 5GW of space off the east and north-east coast of Scotland for two of the world's first large-scale floating offshore wind farms in UK waters.
The new projects will be delivered through two joint ventures, named MarramWind and CampionWind, which have capacity of around 3GW and 2GW respectively.
Together, the pair could power six million homes – more than double the number of homes in Scotland today.
Shell said the development, construction and operation of the ScotWind projects will bring new skilled jobs and manufacturing opportunities and boost local supply chains.
The pair are now working "at pace" towards final investment decisions.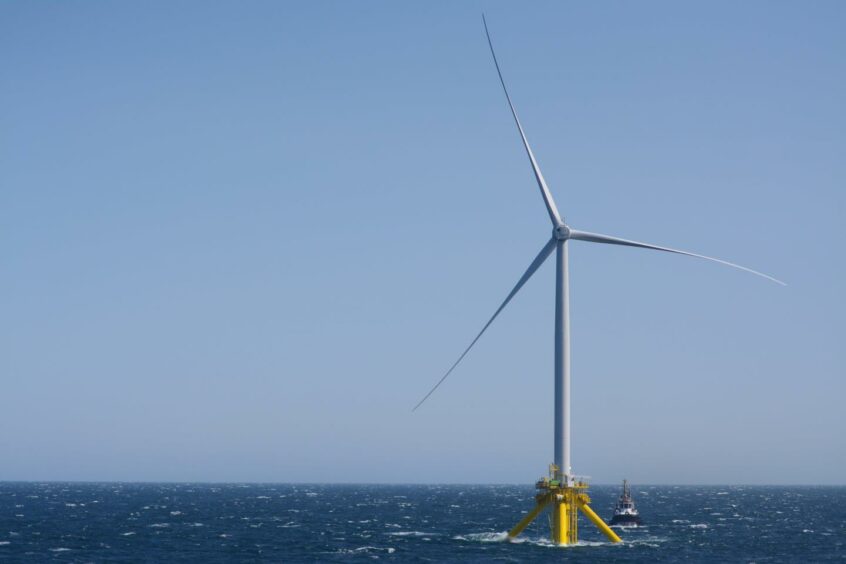 Wael Sawan, integrated gas and renewables and energy solutions director at Shell, said: "Shell and ScottishPower can now look forward to generating floating wind power at significant scale in the UK to accelerate the country's transition towards net zero.
"Floating wind plays to our strengths in deeper offshore projects, and we are well placed to help advance the wider take-up of this important clean energy source."
Keith Anderson, CEO of ScottishPower, added: Our ScotWind projects will make the best use of our fantastic natural resources to help power the UK's transition from fossil fuels to renewables and a better future, quicker.
"They will also deliver investment, support jobs and boost supply chains – particularly in areas like the north-east that play a key role in the energy sector – opening up immense opportunities for businesses and institutions across the country."
Scottish Power has also been given an award separate to the joint Shell bid.
Shell is paying £86million in option fees to the Scottish Government, while Scottish Power is paying a total of £143.8million, which includes £75.4m for a separate fixed wind farm project.
TotalEnergies
France's TotalEnergies, in consortium with Green Investment Group and RIDG have secured rights to develop a 2GW the "West of Orkney Windfarm", TotalEnergies' largest project of its kind in Europe to date.
The project, located around 18miles off the isles, aims to start producing renewable power by 2030, which the consortium said represents potentially more than £4bn of investment.
TotalEnergies, GIG and RIDG said they will "unlock a £140million initiative" to support development of the local supply chain, including enhancement of ports and harbour infrastructure in Orkney and Caithness.
The move will ensure high levels of local content and "actively promote employment and innovation in the region".
Once constructed, the wind farm could also deliver renewable power to the Flotta Hydrogen Hub, a large-scale green hydrogen production facility in Orkney.
Repsol Sinopec Resources UK, which operates Flotta, said this is a "significant step" towards turning those plans into a reality.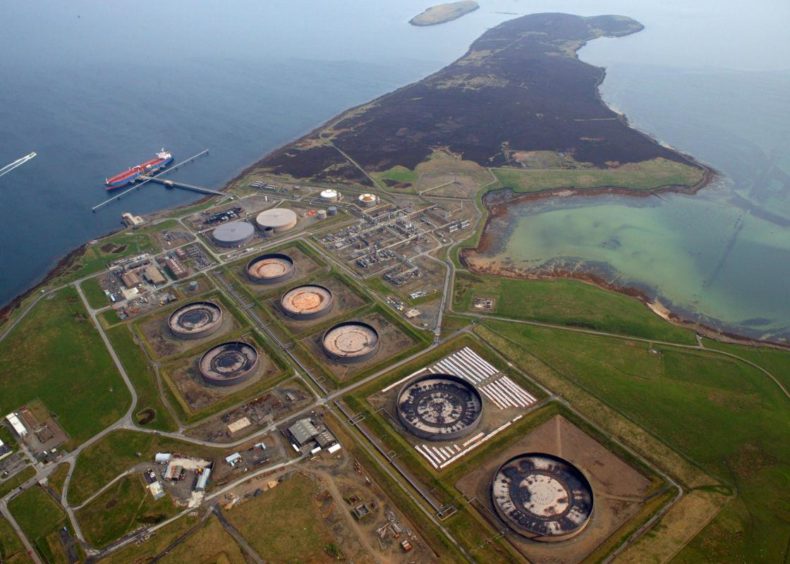 Patrick Pouyanné, Chairman and CEO of TotalEnergies said: "This project, which will complement our traditional activities in Scotland, is a perfect example of the transformation of our Company.
"We will provide all our resources from our new UK Offshore Wind Hub in Aberdeen, which will draw on the expertise and supply chain of our oil and gas activities and on Scottish industry, all in close collaboration with the local communities.
" This project further demonstrates our commitment to the sustainable development of offshore wind and will contribute to our goal of reaching 100 GW of renewable generation capacity by 2030."
The consortium is paying £65.7m in option fees for the lease.
Omissions
Of the big oil firms to bid, there were some who were unsuccessful in their applications.
Norway's Equinor, which is behind the Hywind floating demonstrator project off Peterhead, missed out on its bid for a 1GW scheme.
Meanwhile Italy's Eni announced an offshore wind partnership with Red Rock Power in July, with less than a week to go until the deadline for applications.
Recommended for you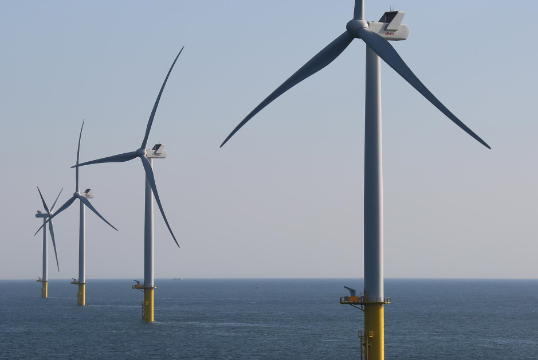 TotalEnergies, Duke win leases for North Carolina offshore wind