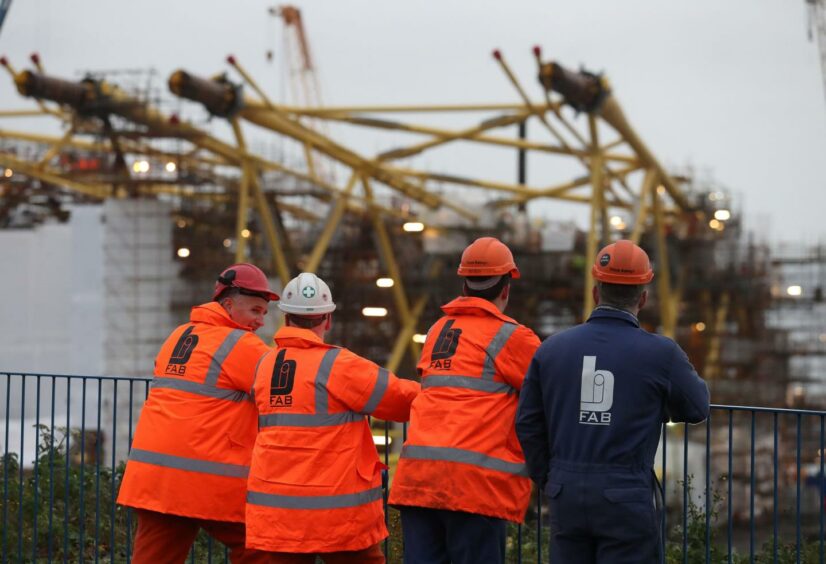 Scotland's net zero and energy secretary has issued a clear reminder to the offshore wind industry that supply chain pledges are more than simply "indications".
Michael Matheson says it is the view of the Scottish Government that the local content commitments made as part of the ScotWind process are "expectations" of what should be delivered.
Industry was warned too that if the offshore wind boom doesn't deliver long-awaited manufacturing jobs in Scotland, it would be deemed a "failure".
More than ten years after Scotland was tipped to become the "Saudi Arabia of renewables", the green jobs that have promised are yet to arise.
Up until now the majority of manufacturing work for offshore wind farms in Scottish waters has been carried out overseas.
There is an expectation that ScotWind, and the 17 projects it will deliver, will change that though.
Bidders in the process were required to submit a supply chain development statement (SCDS) detailing how they would use Scottish industry.
It is hoped the measure will yield thousands of green jobs in Scotland, though many are still sceptical, particularly following the collapse of turbine manufacturer Burntisland Fabrications (BiFab) in 2020.
.@MathesonMichael tells #SROFFSHORE22 conf in #Glasgow: "#ScotWind outcome is vote of confidence in ambition Scotland has on renewable energy" pic.twitter.com/DtT28sk2Xj

— Scottish Renewables (@ScotRenew) March 8, 2022
Addressing attendees at Scottish Renewables' Offshore Wind Conference on Tuesday, Mr Matheson said: "During the course of ScotWind, for the first time, all bidders had to submit a SCDS, outlining how they will deliver benefits to the economy right here in Scotland.
"Now my view, and the view of the Scottish Government, is that those statements are more than just indications of what Scotland can achieve. They are expectations on what the winners should delivering as we go forward with ScotWind.
He added: "We need to make sure that we deliver on that commitment right here in Scotland in the years ahead. To make sure that we do that, we need to work in collaboration and in partnership."
For its part, Mr Matheson said the Scottish Government would "step up" its resources to help the sector deliver its planned wind farms.
Any prospect for a just transition away from fossil fuels relies heavily on offshore wind, both floating and fixed-bottom.
As North Sea production scales back, expectations are on the renewables industry to absorb scores of oil and gas workers.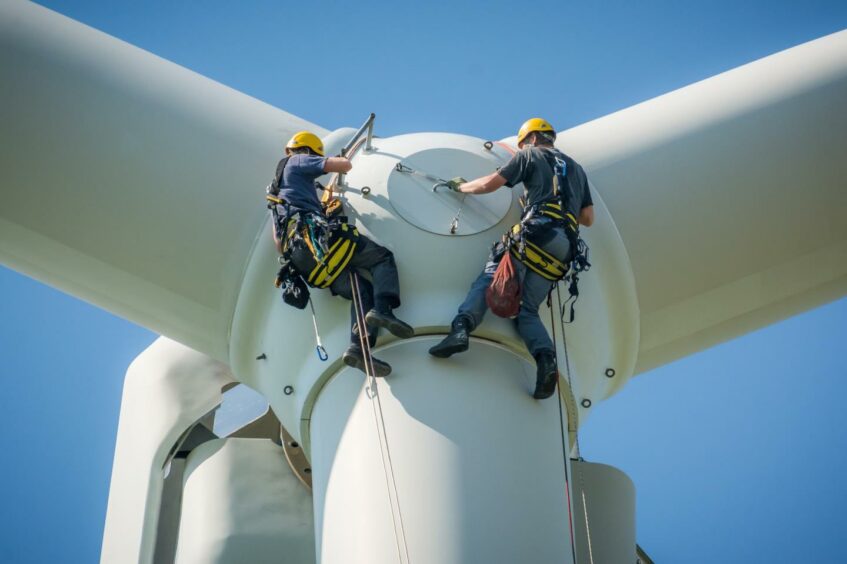 In order for that to happen, a significant proportion of the work on ScotWind projects will need to happen in Scotland.
Mr Matheson said: "One of the things that I'm keen to see with the developments that have been proposed is greater collaboration to realise ambitions. I'm not saying that it has been bad at this in the past, but I don't think enough of it has happened and as a result we haven't secured as much in way of manufacturing capability in Scotland.
"Scotland may have this fantastic natural resource to support the renewables sector, but the last thing I want to see happening is offshore developments taking place in Scotland, cables running the length of Scotland to take power out of Scotland, and we've got nothing to show in the way of manufacturing capability for this generation and future generations.
"If that happens, that will be a failure on the part of Scottish Government, and it will be a failure on the part of your industry as well."