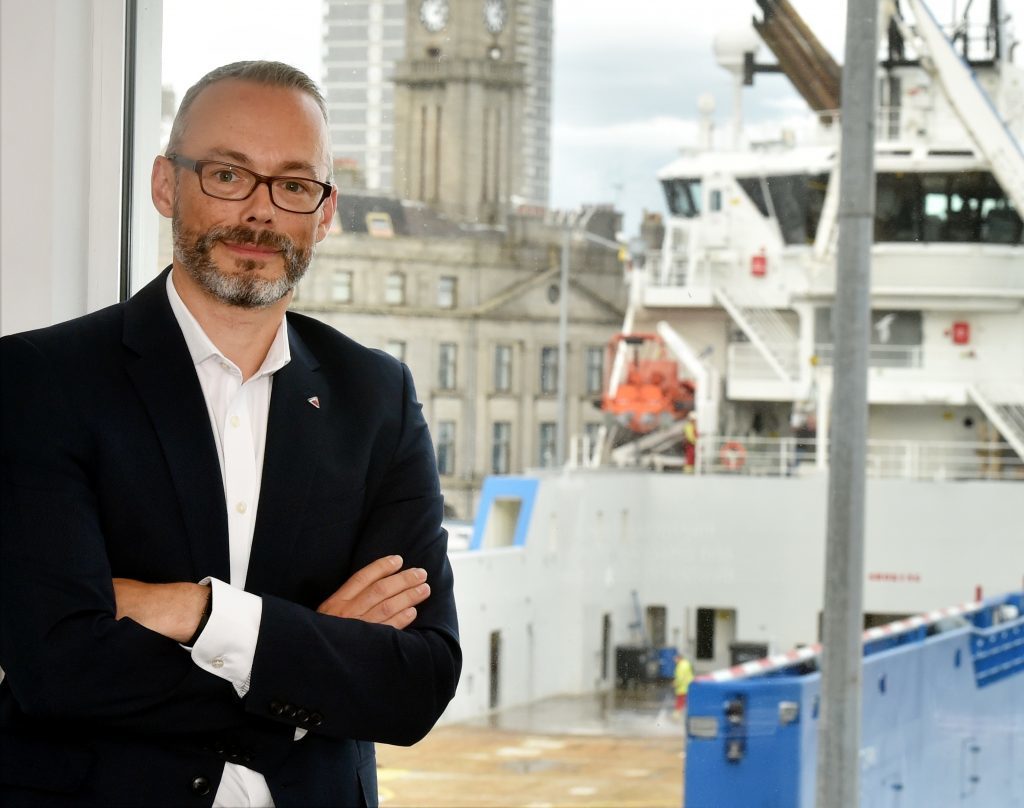 The executive director of Step Change in Safety says the industry "must believe" that a Piper Alpha-scale disaster could never happen again in the North Sea.
Les Linklater has been reflecting on the work that has been carried out in the 30 years since the tragedy.
He believes that, while hydrocarbon releases do still happen, the safety standards in place now must mean that there could never be such a huge loss of life offshore.
He said: "Can another Piper Alpha happen? We must believe that everything we've done would never result in the loss of 167 lives again.
"You must believe the answer is no. Everything we've done through the safety case regulations, the design of offshore installations, etc, gets us to the point where technically we're far better in terms of the mitigation of consequences.
"The loss of containment of hydrocarbon, which is ultimately one of the factors in Piper Alpha, still happens.
"While it is unlikely that a hydrocarbon release would result in a fire or explosion, there remains the possibly that could happen.
"I think the consequence would be different, and I have to believe that the work we've done supports that."
A recent report from the Health and Safety Executive stated that there have been several hydrocarbon releases in recent years, coming "perilously close to disaster".
While he believes it is unlikely to lead to the same scale of life lost, Mr Linklater feels it is right for the industry to stay on their toes.
The best way to approach it, according to the head of the industry safety body, is to maintain a sense of "chronic unease".
By that, he means there must never be a sense of complacency in the pursuit of an improved safety culture.
Mr Linklater added: "Each hydrocarbon release is one too many. While a release may not result in anything like a Piper Alpha-level event, it does give us the opportunity to say it's too many and there is room for improvement. I think we have to be careful.
"Chronic unease is good, fear is very different. I think to have that sense that it could happen is good but to be in a point of scaremongering I don't think is helpful for the workforce and families.
"Ultimately, we all take the safety of our people incredibly seriously. That's about saying we will continue to do our very best to make it better, with the belief that what we're doing is improving it."
While the industry reflects on 30 years since Piper Alpha, Mr Linklater said it is equally important to ensure the next 30 are safe and successful.
Some of the challenges that brings is imparting on the next generation the scale of the tragedy and the work that has been done to improve the safety regime since.
He said: "In a mature basin with the history that we have, how do you set the next 30 years up for success? How do we ensure that a young person, perhaps as young as 18 going offshore for the first time has some of those lessons instilled in them and that understanding?
"Many of us we grew up in or immediately after the legacy of Piper Alpha.
"For the next generation it is how we communicate the benefit of an improved safety culture, the benefit of improved safety case regulations and that consequence of all the work we've done came as a result of a tragedy.
"While you don't necessarily want to dwell on that, you do want them to understand that they have a role in ensuring it never happens again."
To follow more of our special Piper Alpha 30th anniversary coverage, click here.
Recommended for you

Virtual reality, the new 'positively engaging' safety training tool