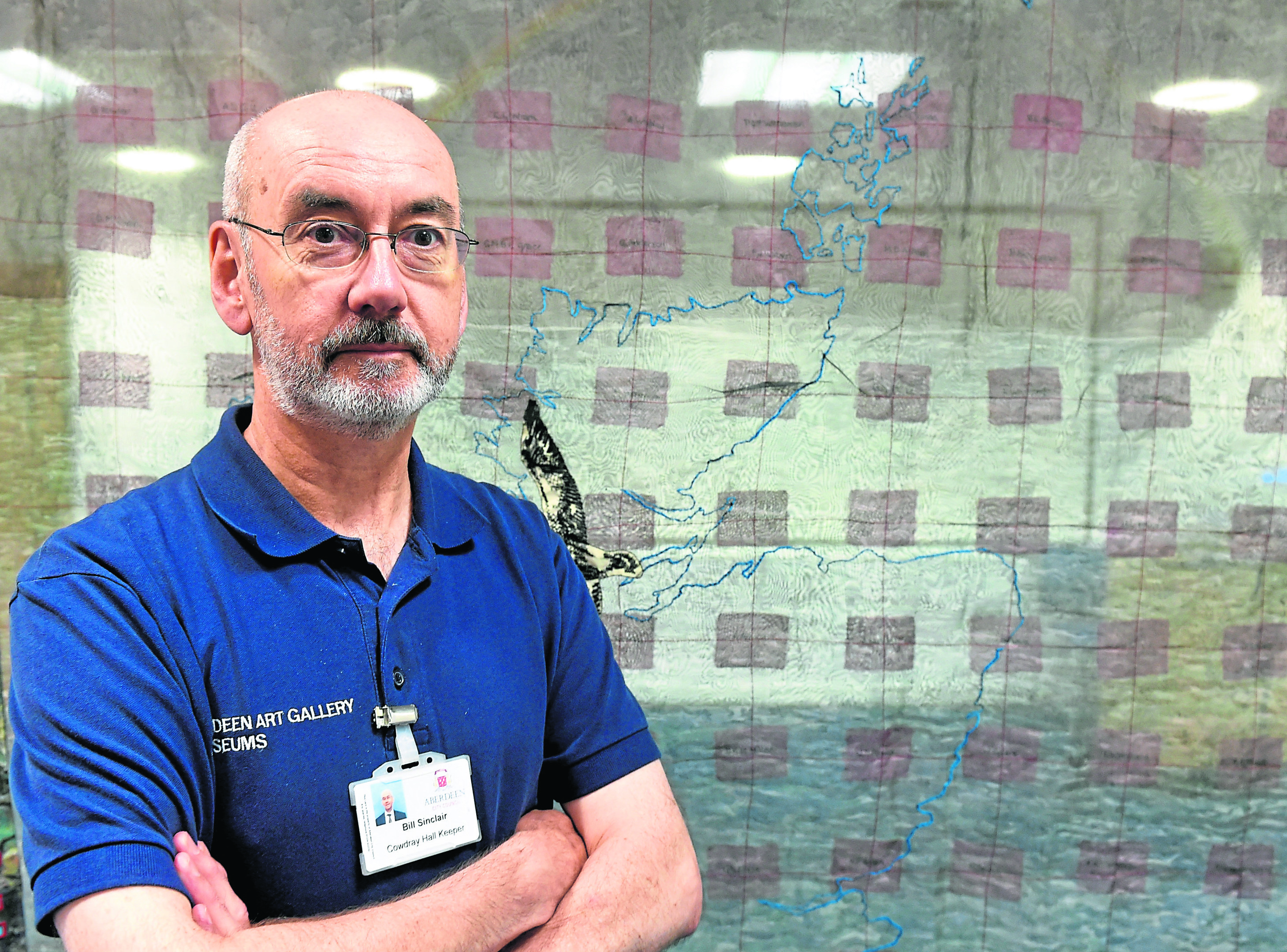 It was sent all the way from Australia to Aberdeen as a means of commemorating those who died on Piper Alpha.
And now, the Banner of Condolence, which was commissioned as a gift to the Granite City by the Trades Council of Victoria, is being exhibited at the Aberdeen Maritime Museum in Shiprow this weekend.
The work, created by Julie Montgarret, an artist renowned for her skill in design, over layering, complex stitching and collage effects, shows the northern seascape, surrounding the ill-fated oil platform.
Every square of the banner carries the name of the 167 men who were killed in the world's worst offshore disaster. And the platform is shown in its location to the Scottish mainland.
As the museum explained: "The sky is dark to indicate the time of the fatal explosion [at just before 10pm]. The banner is stitched on both sides.
"One side carries the date of the disaster (Australian time) and the other pays tribute to the workers who died and to those who helped rescue survivors."
The banner has been acclaimed for how it manages to weave so many messages into one work.
It was described by one observer in these terms after its creation: "The Piper Alpha Banner of Condolence was sent with a message, calling on all governments to implement the strictest safety codes for offshore oil and gas installations."
And Aberdeen's Lord Provost, Barney Crockett, is among those who have been captivated by its power.
He said: "The wonderful banner created by Julie Montgarret is a symbol of the worldwide impact the Piper Alpha disaster had on the oil and gas industry and beyond.
"As well as being an impressive design, the Piper Alpha Banner of Condolence is a vivid and moving tribute to the 167 men who so tragically lost their lives 30 years ago.
"We are proud to have been donated the work which we treasure as a permanent reminder of the scale of the human loss which families in Aberdeen and other communities suffered."
It will be on view at the museum today from 10am-5pm and tomorrow from 12noon-3pm.
To follow more of our special Piper Alpha 30th anniversary coverage, click here.
Recommended for you
X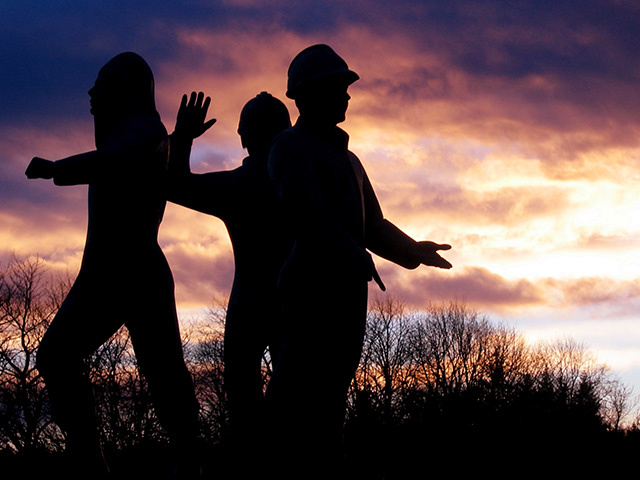 Piper Alpha: Fundraising concert nearing £30,000 target