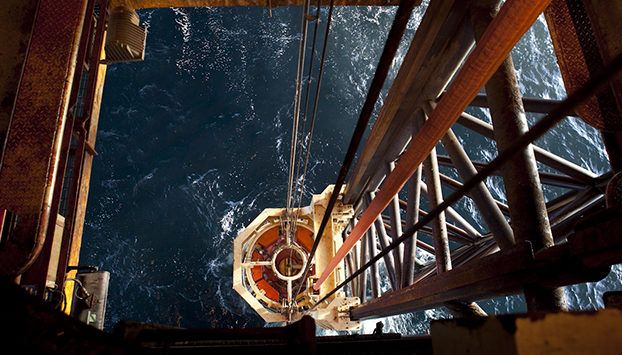 A North Sea trade union boss has dismissed fears over the impact of Scottish independence on future investment in the oil and gas sector.
Jake Molloy, regional organiser of the RMT union in Aberdeen, suggested the No campaign had "massively overstated" threats to the industry from a vote to break up the Union.
Mr Molloy, who represents more than 5,000 offshore workers, told a trade publication that the big energy firms would remain in the region as long as there was money to be made.
He said: "If oil is to be found, oil companies will be there to exploit it. It is as simple as that.
"The No campaign has massively overstated fears about the future.
"Oil companies work with all sorts of regimes around the world – socialist states such as Venezuela or corrupt states and dictatorships in Africa.
"It is a fantasy to think there would be any negative change to operating or fiscal conditions under the government of an independent Scotland."
The RMT leader argued, from a personal point of view, that an independent Scottish government could be well placed to offer a stable fiscal and regulatory regime.
He said: "If anything, a Scottish government is likely to be far more sensitive to the industry's needs – and provide far more stability – than Westminster has over the years."
Members of the union voted narrowly to support a motion backing independence last week.
Mr Molloy's comments were welcomed by the SNP's Fergus Ewing, who said: "This significant intervention from a respected trade union leader should finally put to bed the ludicrous No campaign scaremongering on the future of the North Sea.
"That someone of the stature of Jake Molloy has condemned the No camp's claims as fantasy will be a massive embarrassment coming just a day after David Cameron's day trip to Aberdeen."
The pro-Union parties have insisted that the "broad shoulders" of the UK are needed to properly steward the oil and gas sector in the future.
Better Together has welcomed a report from centre-right think-tank the Centre for Policy Studies, which said Scottish nationalists had severely underestimated the economic risks of independence.
An independent Scotland would face three major risks in oil, finance and pensions, the report said.
It stated that North Sea revenue for the Scottish Government would fall from £10.1billion in 2011-12 to £5.5billion in 2013-14 and £3.7billion in 2016-17, £3.2billion adrift from the £6.9billion predicted by the Yes camp.