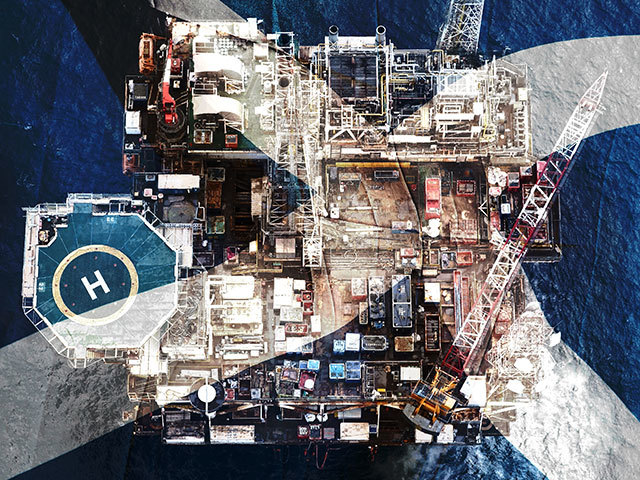 An Aberdeen University expert has dismissed claims from a colleague at the institution over the potential for an "oil boom" in the Firth of Clyde.
David MacDonald, professor of petroleum geology, has argued John Howell's position, based on the removal of Trident nuclear weapons from Scotland after a Yes vote, "doesn't stack up".
Mr Howell, who is also a professor of petroleum geology at Aberdeen, said in an article on the Press and Journal's sister website Energy Voice that he has obtained data collected by energy giant BP from the 1980s that shows the area should be explored.
He further pointed out that the geological make-up of the Firth indicated a potential for oil and gas recovery.
But Prof MacDonald was scathing in his own assessment of the claims.
He said: "After a series of attempts to inflate Scotland's potential reserves of oil and gas, this latest conspiracy theory about submarine movements in the Clyde simply doesn't stack up.
"There is no evidence to suggest that submarine movements and other MoD activity has impeded Scotland's access to its oil reserves, in the Clyde or anywhere else.
"There has been exploration in the Clyde, but oil companies have decided that any reserves are either too small or to technically challenging to be economic. The reason that there has not been widespread extraction on the west coast is because there has not been the business case for it. The notion that the MoD's activities are the cause is fanciful."
Mr MacDonald said there were "a number of conspiracy theories" about oil and gas reserves. He added: "None of them have any basis in evidence and all of them degrade the quality of Scotland's debate."
Prof Howell's comments, meanwhile, have been welcomed by SNP Energy Minister Fergus Ewing. He said his findings confirmed there are "good targets" for exploration.
The two Aberdeen professors have previously clashed over claims by think tank N-56 that there could be a £600billion offshore fracking boom in the North Sea.
Prof MacDonald rubbished the claims, but Prof Howell spoke in support of the N-56 report.
Recommended for you

Report: Rich nations including UK 'must end oil and gas by 2034'