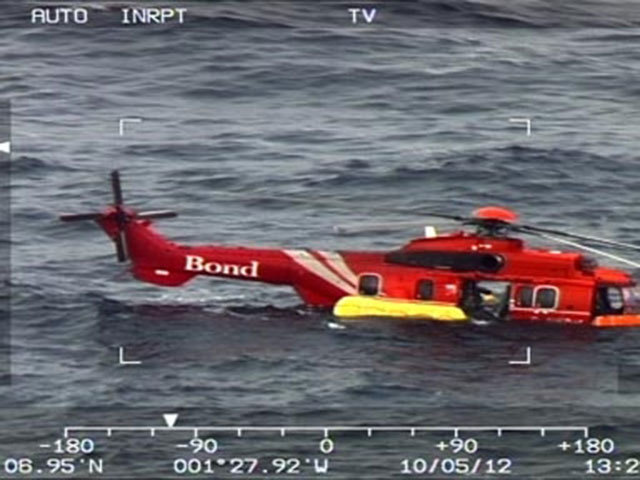 Oil & Gas UK's health and safety director last night rejected a call from the House of Common's Transport Committee to launch a "full, independent public inquiry" into offshore helicopter safety.
Robert Paterson said there was no evidence to suggest that commercialisation was having a detrimental effect on the industry – and that there was no indication that "macho bullying" was driving offshore workers from their jobs.
He said the suggestion to launch a public inquiry was "predictable", and that there was nothing to gain from ploughing so many resources and so much time into a cause he claimed had not been properly thought through.
Mr Paterson said a focused, more incisive review, like the Wood Review – Sir Ian Wood's landmark examination into the future of the offshore industry – would be more beneficial.
"There are clearly some areas that have been highlighted in the select committee review that there may be some merit looking at," he said.
"For example, I think there may be some merit in a focused look at the Civil Aviation Authority (CAA) and the way it regulates aviation safety.
"However, I am not convinced about the merits of a full public enquiry to do that.
"I think something much more focused like the Wood Review approach would be much more beneficial, and would get to the root of any issues more swiftly.
"Full public inquiries are hugely resource intensive, they take a very long time and I think something much more focused and more incisive would be beneficial.
"I knew there was going to be this request for a public inquiry – it was fairly predictable. I think they could have thought a bit more carefully about what they want.
"However, the bottom line is if the government say there's going to be a public inquiry, then we will support it and we will engage with it and will do that to the max.
"But we feel there are better ways of doing it."
Mr Paterson rejected claims made by the Transport Committee that commercial pressures were having a detrimental effect on helicopter safety.
"There's never been any real evidence produced to support those allegations," he said.
"Let's see some evidence of this and on that basis they can then decide whether there is sufficient evidence to merit a public inquiry. But at the moment there's no evidence at all – and if there is some, please send it to me and I will investigate it.
"We would never condone commercial pressures impacting on safety. Never. If the helicopter companies were under any pressure, then they would turn down the contracts.
"I think the commercial arrangements work well and keep the companies on their toes."
He also said there was no evidence to back up claims that the "macho bullying culture" of the oil and gas industry was turning staff away.
Mr Paterson said safety representatives were incredibly vocal and that if there were complaints, he would know about them.
"I think we do pretty well with the high level of engagement that we have with the industry," he said.
"We engage more than any comparable industry."
Recommended for you

Sir Keir Starmer 'no show' in Aberdeen despite promised summer visit