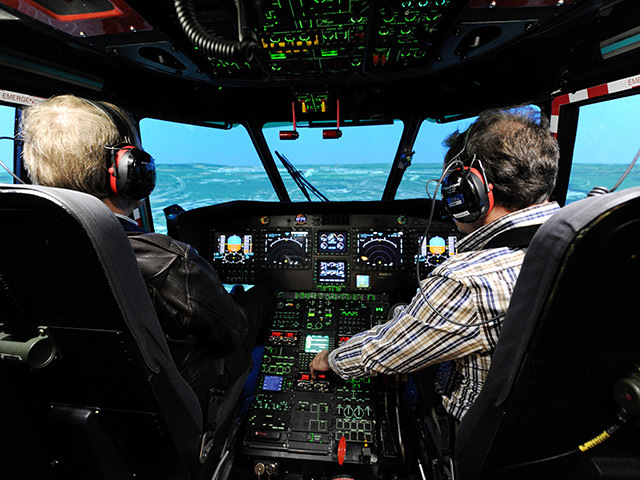 Subjects such as science, technology, engineering and mathematics are the "bedrock" for innovation in business and industry, according to helicopter firm AgustaWestland.
The Anglo-Italian company said education was key to it meeting the aircraft needs of commercial and military customers around the world.
AgustaWestland employs about 13,000 people globally.
It has its main helicopter manufacturing operations in Italy, the UK, Poland and the US.
The firm said its programmes to support education and skills development helped it maintain its position as a technology leader and "responsible corporate citizen".
It added: "The company aspires to lead responsibly and believes in contributing to the communities where employees live and work, addressing the challenges of today and, together, creating a better tomorrow.
"AgustaWestland cultivates a close relationship with the world of education and actively supports education and skills development in schools and colleges.
"The company recognises the importance of subjects such as science, technology, engineering and mathematics as these skills are the bedrock for innovation in business and industry.
"Through a range of local, national and international initiatives, AgustaWestland is fully committed to supporting and building relationships with their local communities."
AgustaWestland is also a member of the London Benchmarking Group – a network of more than 120 companies working together to improve the effectiveness of their community investments.
The Italian-owned company's eight-tonne AW189 helicopters are being introduced to offshore operations in the UK North Sea for the first time following recent safety certification approval from the Civil Aviation Authority.
Bristow signed a contract for 11 AW189s last year in a deal worth more than £160million.
The new aircraft made its debut in Aberdeen at last year's Press and Journal Energy Ball.
About 1,400 people will get another chance to see one of the latest additions to Bristow's fleet at the 2014 Energy Ball, which takes place at Aberdeen Exhibition and Conference Centre on Saturday and features entertainment from music act Soul Legends and comedian Jason Manford.
Recommended for you

Sky not the only limit in future North Sea aviation