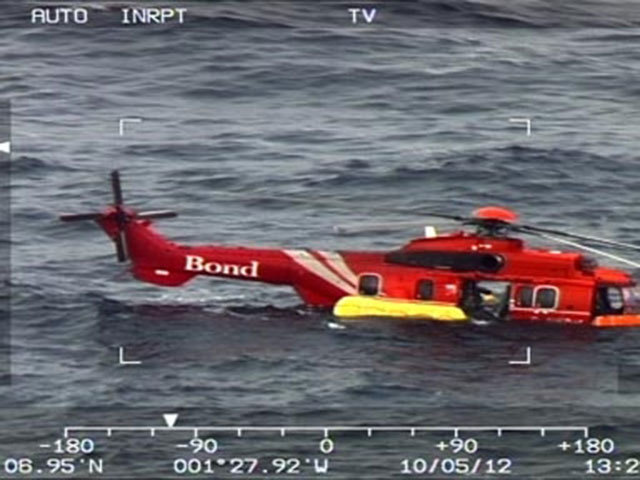 A new body has been launched to try to ensure that no more North Sea workers are killed in helicopter crashes.
Five major helicopter operators officially announced the creation of an association, called HeliOffshore, designed to improve safety.
It will be chaired by Bill Chiles, former head of the Bristow Group, who revealed that he and his counterparts agreed the plan 20 days after the ditching off Shetland in August last year which killed four workers.
Speaking at a launch event in London, Mr Chiles said: "Bill Amelio (CHC president), James Drummond (World Helicopter Group) and I decided we had had enough of competing in the safety arena.
"We decided we were going to break down the walls of all this intellectual property that we had very much protected – that we were going to start sharing and make sure something like this didn't happen again.
"We have a sacred human responsibility to return every single passenger safely home, every single time. We're going to do that. It's not a matter of if, it is when."
He added: "We have a very enviable safety record in the aviation community as a whole, in the offshore flying community, but it isn't good enough.
"Until we get to target zero, reach zero, we will not know what success looks like. That's the reason we are here today."
HeliOffshore has been set up by Avincis, Bristow Group, CHC Helicopter, Era, PHI and dozens of other firms.
Gretchen Haskins, who was appointed as HeliOffshore's chief executive last month, said: "HeliOffshore will work to achieve the highest levels of safety, in the air and on the ground.
"We want to deliver real safety benefits for the people who depend on the industry to get to and from their offshore workplaces, the crews who fly the helicopters and the teams who maintain them."
UK Aviation Minister Robert Goodwill attended yesterday's launch event.
"We all agree safety is the highest priority for the offshore helicopter industry," he said.
"This is a really positive step towards ensuring the strongest possible safeguards are in place and are applied consistently."
Trade unions and MPs on Westminster's transport select committee have called for a public inquiry into North Sea helicopter safety, despite the Civil Aviation Authority having already made a series of regulatory changes to tighten-up procedures.
The UK Government is due to officially respond to the transport committee's report within weeks.