close proximity
Russia's licensing agency Rosnedra has awarded five exploration licences in northern Russia's Timan-Pechora region to Alliance Oil.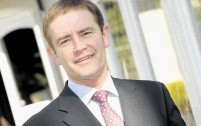 Markets
Oil and gas firm Parkmead said yesterday it had completed a deal for interests in four North Sea gas blocks.
Oil & Gas
FAROE Petroleum said yesterday it had been offered stakes in three Norwegian licenses.