european market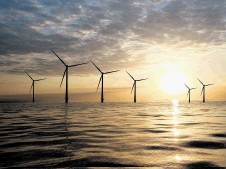 AREVA and STX France are to work together with a view to "optimising" foundations" for offshore wind turbines.
Oil & Gas
THE Fort William-based Underwater Centre is underlining its commitment to further internationalisation with the delivery of a series of diving courses to staff from a leading Italian diving and marine contractor.
Oil & Gas
INTERNATIONAL welding group Serimax has appointed a new director as it prepares to extend its North Sea business.