full production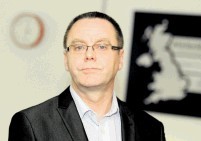 THREE North Sea platforms have been shut down and about 100 workers evacuated after a gas leak was discovery.
Markets
Oil and gas firm Premier Oil said yesterday first output on two North Sea projects had slipped, delaying a production target.
Oil & Gas
The oil and gas industry has produced many fast-growth new companies in Aberdeen.