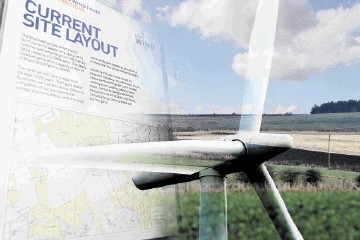 Plans for the Buchan area's biggest windfarm have been dramatically scaled down following protests by locals.

A twin turbines scheme planned for a north-east harbour has been criticised by a leading environmental charity.
A POWERFUL committee of MPs has expressed "shock" at the UK Government's decision to spend a £1billion fund which could be used to help a pioneering green energy project in the north-east.