solar cells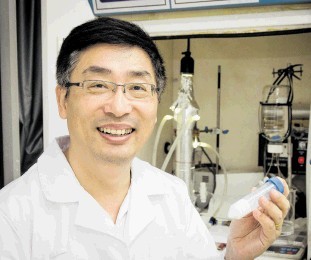 A new titanium-based nano-technology wonder material can generate hydrogen, produce clean water and even create energy.
Oil & Gas
A SOLAR-POWERED ECG (electrocardiograph) machine has been developed for third-world and trouble-areas use. Swiss Federal Institute of Technology student Felix Adamczyk says it will be affordable, robust and energy-efficient.
Oil & Gas
THE sun has produced energy for billions of years. Solar energy is the sun's rays (solar radiation) that reach the Earth. Solar energy is free and its supplies are unlimited. Using solar energy produces no air or water pollution but does have some indirect impacts on the environment in the manufacture of technologies such as solar cells that convert that energy to electricity.