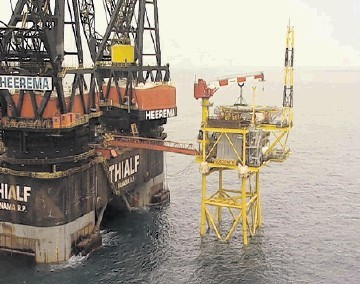 ITF and Oil & Gas UK have organised the Technology Showcase 2016 which takes place in Aberdeen on March 9.
The showcase provides an opportunity for industry innovators and operators to meet face-to-face to discover and discuss the latest technology development opportunities in the UKCS and further afield.
It also, as gives delegates a chance to view cutting-edge innovations from the technology research and development community.
This year's theme is Technology's Role in Transforming Costs and Increasing Efficiency Now.
Over the next 35 years, the current forecasted decommissioning spend for the North Sea is in the order of £50bn.
The cost of plugging and abandoning the 5,500 wells in the North Sea comprises c 40% of this cost, so well P&A is an area where technology development could have a dramatic impact on the size of the North Sea's decommissioning bill.
The decline in UKCS average production efficiency from 80% in 2004 to circa 60% in 2015 was highlighted in the Wood Report.
Corrosion under insulation is a continuing problem for the onshore and offshore process industry, with 60% of pipeline leaks estimated to originate from corrosion under insulation.
The average cost of a normal pressure/temperature wells in the Central North sea in 2013 was $80m, and the UK Technology Leadership Board has set a challenge of reducing the unit well cost by 50%.
Within the North sea, bout 1.5bn boe of reserves lie within discovered small pools that to date have been uneconomic to develop. Reducing the development (including well construction) and operating cost related to such fields, could move 150 or more into development.
Developing and deploying technology associated with subsea facilities, subsea pipelines brownfield modifications and floating units are likely routes to start unlocking the potential.
Radical cost reductions will require the application of innovative solutions in subsea tie-backs and standalone solutions and operations that can apply both within UKCS and internationally.
The innovative technologies will include new approaches to well construction, including addressing geomechanical risks, increasing the use of automation and robotics, and discussing new approaches to data acquisition and transmission.