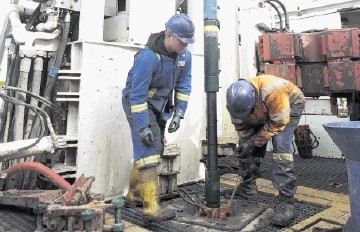 The UK's national fracking college has received £5.6million in UK Government funding.
The National College for Onshore Oil and Gas (NCOOG), based in Blackpool, will use the money to buy a full suite of training equipment and offer technical and professional training.
The college said funding will also unlock industry equipment donations worth a further £2.25 million.
Colette Cohen, chair of NCOOG and head of Centrica's UK oil and gas production business, said: "The vision for the National College for Onshore Oil and Gas is to develop a top quality skilled British workforce to help deliver a national resource in a safe and environmentally sensitive way.
"This funding will allow us to progress quickly with the establishment of the college and open new exciting training and career opportunities to local people."
Ken Cronin, chief executive of UKOOG, the trade association for the onshore oil and gas industry and supply chain, said: "The creation of the National College for Onshore Oil and Gas sets out the ambition of this industry right from the start to commit to training people in this country.
"I would like to thank all of the partners in this venture for the hard work in getting us this far."
The National College will provide a clear route for careers in this emerging industry, supporting the growth of a range of employment opportunities within Lancashire and across the country.
Recommended for you

OGUK and Aberdeen chamber highlight ongoing need for fossil fuels