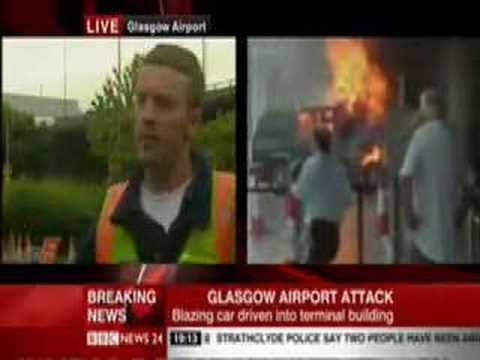 Oil and gas companies have been urged prepare for the worst and never thing terrorism attacks will not happen to them, by the man who investigated the Glasgow airport bombing attempt.
Elliot McKenzie was chief investigating officer in 2007 when Jihadi terrorist crashed a car loaded with propane canisters into the passenger terminal at Glasgow and set alight.
The bomb failed to explode and the attack was foiled. But McKenzie said the lesson he took from the incident was that every business must be prepared for the possibility, however remote, that they could be a target.
McKenzie, who now works as a security consultant, was speaking at the opening day of the Global Security and Cyber Summit, held at Aberdeen's Ardoe House hotel. The summit has brought together some of the world's foremost security and cyber crime experts together with oil and gas security experts.
"I remember standing in the control room in Glasgow and thinking: this cannot be happening, not here. But it was happening and we had to respond. Don't think that it could never happen to you.
"We cannot prevent terrorism but we can businesses protect and prepare, educate staff and exercise staff."
McKenzie said it required a culture of diligence with staff trained to react and trained to respond.
He said that terrorism – in addition to the cost in human terms – also had a massive economic cost.
"Cyber terrorism is the real fear. It is a massive threat to our economies."
McKenzie secured the conviction of Bilal Abdullah, a British-born, Muslim doctor who was jailed for 32 years for his part in the botched Glasgow attack. His accomplice Kafeel Ahmed died of burns received whilst attempting to detonate the gas canisters.
The summit is organised by Aberdeen-based Offshore Safety Professionals