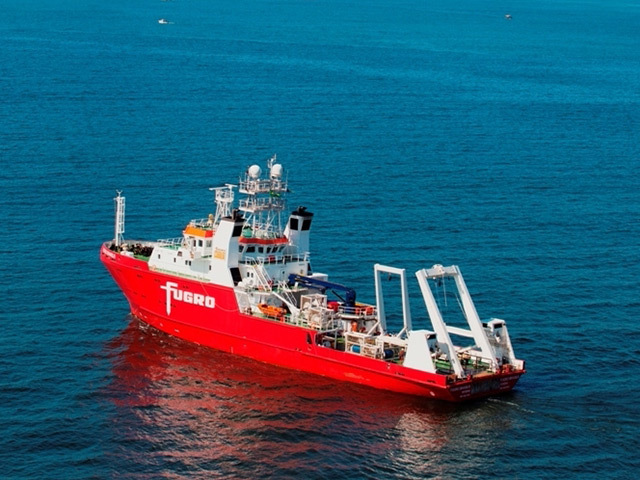 Fugro has delivered a spectrum of services to BP Trinidad and Tobago to allow safer drilling and completion of five subsea wells in an area of strong currents.
The services included positioning which was carried out onboard the drilling vessel as well as on the three supporting anchor handling tugs (one tug had subsea acoustic ROV positioning).
Wellhead motion (fatigue) monitoring and metocean measurements were also provided by Fugro.
Survey support was provided for anchor handling and ROV operations as well as for subsea asset positioning.
Fugro supplied its Wellhead and Riser Instrumentation Service (WARIS) which included monitoring at two subsea locations: on the BOP stack and on the riser, immediately above the lower flex joint.
Data were relayed to the vessel by hydroacoustic modems and then transferred to secure onshore storage, before being processed and made available to staff both offshore and onshore.
The motion measurements gave bpTT real-time tracking of wellhead fatigue as well as determination of foundation stiffness and the BOP stack resonant frequency.
Midway through the programme the recorded real-time data were utilised to update theoretical fatigue transforms and improve the fatigue life of wellhead components.
Strong currents at the well location needed to be understood for operational planning, as well as further analysis of subsea equipment motions.
Drilling Engineer, Anil Saisbhan said, "The additional non-traditional services from Fugro with the WARIS and real-time ADCP measurements have enabled us to realise more fatigue life of wellhead components than was theoretically suggested, as well as to mitigate against operational risk with high currents which occur sporadically in the area."