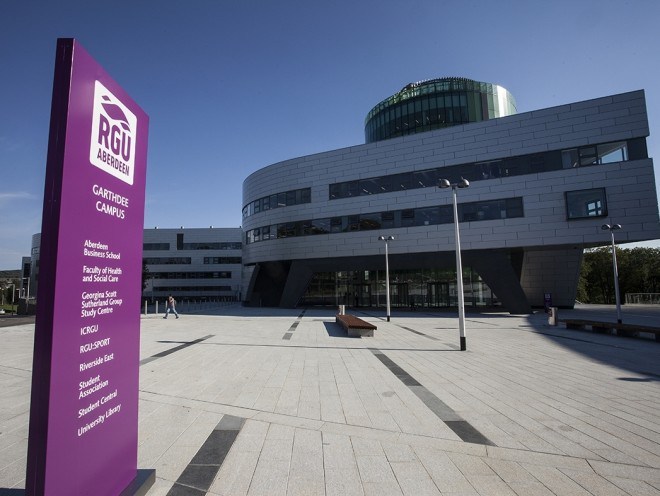 Former students at Aberdeen's Robert Gordon University affected by the oil and gas downturn are being given support from the "alma mater" to help find their next jobs.
RGU is hosting an alumni careers event this month to help hit by the oil price slump which so far has cost more than 10,0000 in north east Scotland.
The free event will be held at the university's Sir Ian Wood Building on June 16 and will feature presentations on employment opportunities, starting a business and changing career.
Organised by RGU's Alumni Council, the aim of the event is to help people make informed future career decisions – whether to stay in the oil and gas sector, potentially move overseas or start something entirely new.
The event is open to RGU alumni and their family members who have been made redundant or are at risk of redundancy.
From 2.30pm information points from a number of groups will be available, including: Scottish Institute for Enterprise as well as course advisors from RGU and North East Scotland College.
The university's Careers & Employability Centre will also be on hand throughout the event to provide practical help on CV writing, LinkedIn and Interviewing techniques.
Speakers on the day start at 4pm and include: RGU's Professor Paul de Leeuw, Stuart Cochrane from FWB Park Brown, Julia Macleod from 2020 Search Ltd and Lisa Duthie from Cornerstone.
Alan Dick, RGU Alumni Council chair and vice president, said: "We recognise the challenges created by the downturn, and how it's affecting so many of our former students and their families.
"Working with the university we have many resources and contacts which have been pulled together to provide a range of advice and options to meet the wide range needs and circumstances.
"We hope the event will help as many people as possible, ranging from improving re-employment, generating new enterprises, through to alumni developing their own careers in new and reinvigorated paths.
"The RGU Alumni Council's primary goal will always be to remain supportive to our excellent graduate community, and with this event we are providing a service to address immediate and pressing demands."
Recommended for you

The Dirty, The Dull and The Dangerous