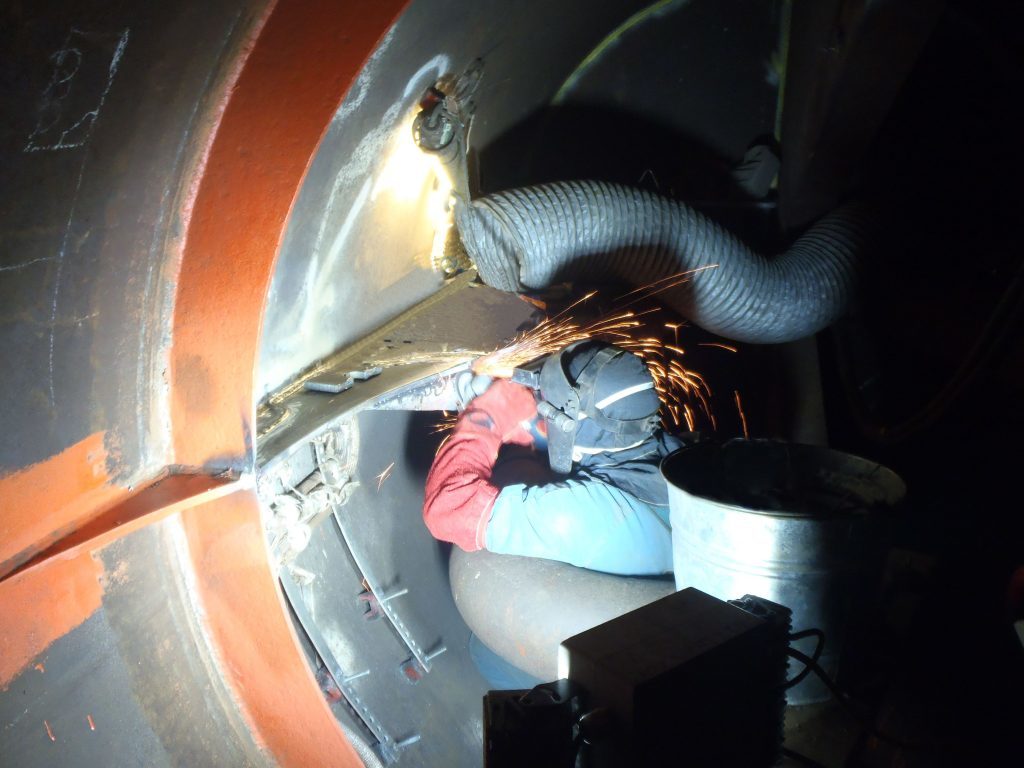 A north-east engineering company has come up with a new way of welding that will allow high quality work to be carried out on rigs while they are still at sea.
Whittaker Engineering, based in Stonehaven, said its induction heating method could save oil and gas companies millions of pounds by eliminating the need for dry docking and the resultant downtime.
Seawater on the outside of a hull structure greatly increases the rate of cooling of weld metal, which can lead to cracking and is the reason many companies prefer to carry out welding jobs in dry dock.
But with the use of an induction heater, a constant preheat of 75 to 100 degrees Celsius with seawater at 5 degrees can be achieved.
Conventional ceramic electric heating pads can only manage 30 degrees, which is not enough to combat the cooling effects of seawater.
Induction heating involves huge currents surging backwards and forwards through coils to generate high temperatures.
Cooling water and electricity flows through the coils from the power supply on deck and are routed to where the welding is carried out.
The power supply for the inductors has a maximum range of 75 metres from the power source on deck to the welding repair area.
The method was recently deployed by EnQuest on the Northern Producer floating production unit during routine work.
Greig Ritchie, operations manager for the Northern Producer, said: "This is a truly noteworthy welding development that has helped EnQuest carry out work in the most efficient way.
"The procedure enables in-situ modifications and repairs and avoids unnecessary and inefficient dry dock periods. It has significant potential for operators of vessels both in the North Sea and elsewhere."
Ken Whittaker of Whittaker Engineering said: "Many oil and gas vessels are expected to be at sea for 15 years or more. By carrying out the work offshore, we can potentially save companies millions of pounds by avoiding dry docking and loss of production through downtime.
"This is our fourth deployment and each one has been successful. Independent testing has also proved that our water-backed weld with induction heating is at least as strong and reliable as those carried out in a shipyard in the dry."