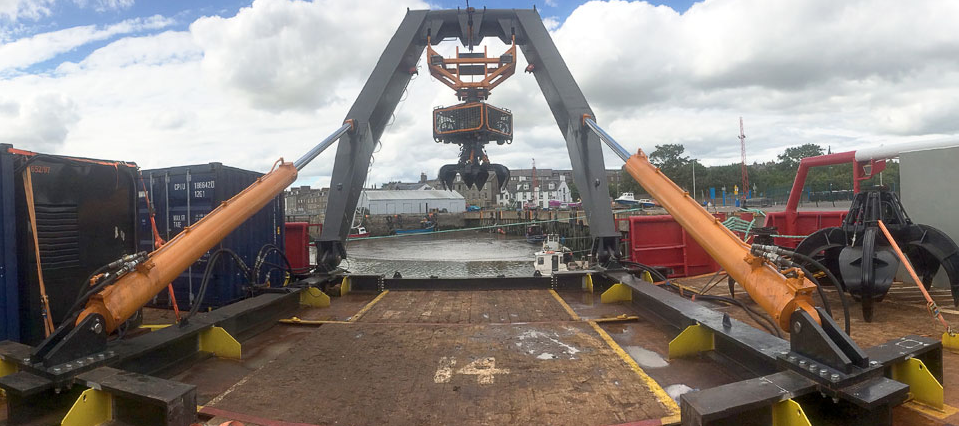 New remotely operated vehicle (ROV) technology unveiled this week is the result of a £6million second phase investment by Scottish company Utility ROV Services (URS).
URS, based in Glenrothes, Fife, said it was recruiting 28 offshore workers for back-to-back shifts needed to operate the systems.
The company's latest investment takes its total development spending for the technology and five ROVs being built to about £9million,
URS was established in 2013, bringing together subsea capabilities and expertise amassed in commercial salvage work for the energy sector.
The company's Utrov technology is at the heart of a remotely operated tool carrier which is equipped with thrusters to control its orientation and help with positioning during operations.
Once mobilised, the Utrov system can be furnished with specially designed tools to carry out subsea cutting, dredging and handling operations.
UROV founder and managing director Patrick Crawford said: "This is a very important and exciting milestone for us.
"Back in 2013, we took the risk of designing and building the first Utrov for commercial use uncertain if the market would accept our unique approach to subsea operations.
"We have built the business brick-by-brick from there. Our success since then has been significant, which is down to the investment we have made in our team and equipment."
URS's services to the energy industry include the positing of subsea equipment, survey and inspection, route clearance and mattress lay and recovery.
"The company is currently conducting research and development to launch a range of tools specifically designed for reducing the cost of decommissioning."
Recommended for you

Film-Ocean breaks ground on new site in Ellon