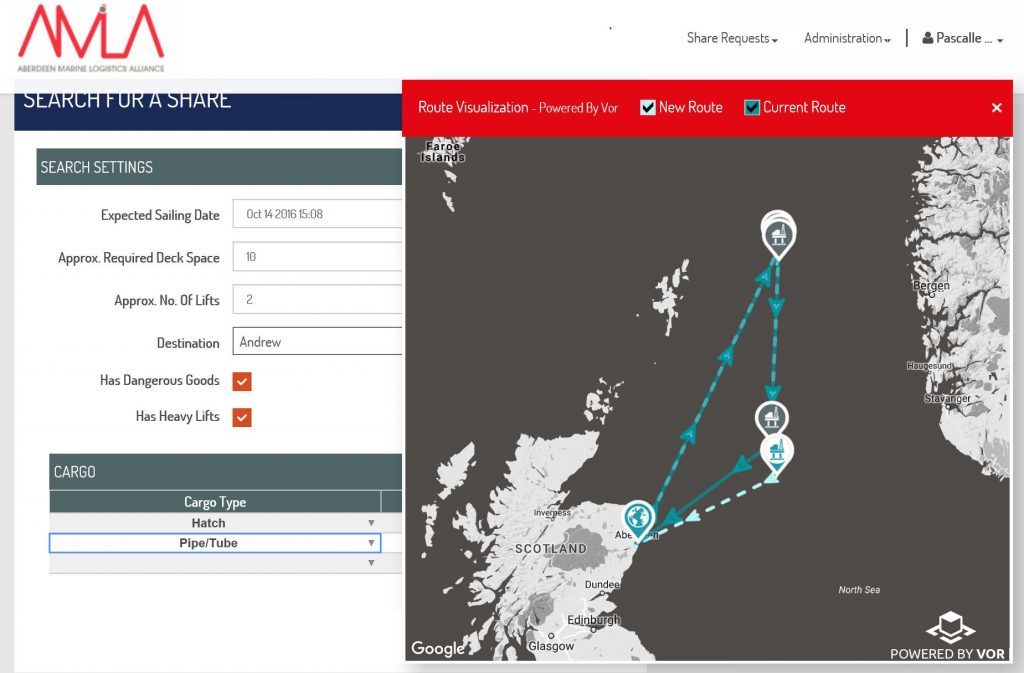 Energy logistics firm Peterson will today launch an app which gives oil and gas operators instant information about the availability of space on North Sea vessels.
The new app provides companies with several transport options and helps them pick the best one by providing estimates on cost and CO2 savings.
Peterson will unveil it at a quarterly meeting of the Aberdeen Marine Logistics Alliance (AMLA), an initiative created to help companies save money by sharing vessels.
The group was founded in 1995 and has 30 members, including all of the major North Sea operators.
Using route visualisation software, the app supplies AMLA members with information about sailings a week ahead of departure and lets them book shares.
Streamba, a Glasgow-based technology firm which became part of Peterson last year, developed the software.
Chris Coull, regional director, Peterson, said: "This app is our latest step in applying data driven technology to facilitate sharing in the North Sea.
"Our approach of building software from the bottom up helps us deliver solutions developed from a user perspective and we engaged with AMLA members throughout the development and testing stage.
"With AMLA it's all about facilitating ad hoc shipping requirements quickly and effectively.
"Input and feedback from our members told us that instant access to real time sailings and capacity was fundamental.
"This app puts the members in control, giving them full visibility of options and costs from which to make a choice and significantly shortening the time from request to finalisation."