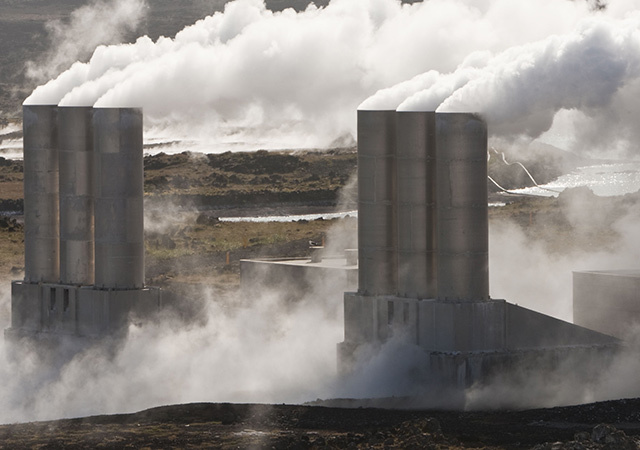 Geothermal energy could be the new 'black gold' for out-of-work oil and gas workers, an MSP has claimed.
Gillian Martin said many of the skills that offshore workers pick up in their profession would transfer from the traditional energy sector to helping harness the natural heat stored in the ground.
The Aberdeenshire East MSP said it was crucial to find jobs for the tens of thousands of skilled oil workers who have been made redundant since the oil price plunged two years ago.
She said "With thousands of oil and gas workers struggling to find employment amid a sustained global downturn it is crucial we look to how their vital skills can be used elsewhere in other sectors.
"The potential for geothermal energy in the region is already known. It is important we identify the potential opportunities for our energy security.
"Workers from the oil and gas sector hold a number of transferrable skills and it is important we find alternative measures to retain these vital skills held by those put out of work by the downturn."
Ms Martin has asked the Scottish Government what assessment has been made of how geothermal energy could provide alternative employment for former oil and gas workers.
The Scottish Government has previously acknowledged a potential crossover of skilled employment opportunities in developing the geothermal industry.
The global decline in the oil price since 2014 has resulted in the loss of an estimated 120,000 jobs according to the most recent figures from industry body Oil & Gas UK.
Last year, a feasibility study was carried out by the Scottish Government's Geothermal Energy Challenge Fund which considered the potential crossover with the oil and gas industry.
A single well project feasibility study report was carried out at Aberdeen Exhibition and Conference Centre.
It was estimated a deep geothermal well could cost around £2.3million to build and would save 22,170 tonnes of carbon emissions over its lifetime.
It recognised both the technical and commercial skills of Aberdeen's oil and gas supply chain.
Minister for Business, Innovation and Energy, Paul Wheelhouse said the evidence was clear it could provide "alternative employment opportunities" for people who have already gained skills and training in the oil and gas sector.
He said support was also available to workers to help them transition to other roles and sectors through the £12m Transition Training Fund, which is nearing the end of its first year in a three-year programme.
Recommended for you

'Dangerous and damaging': Six-tonne North Sea oil spill in marine area