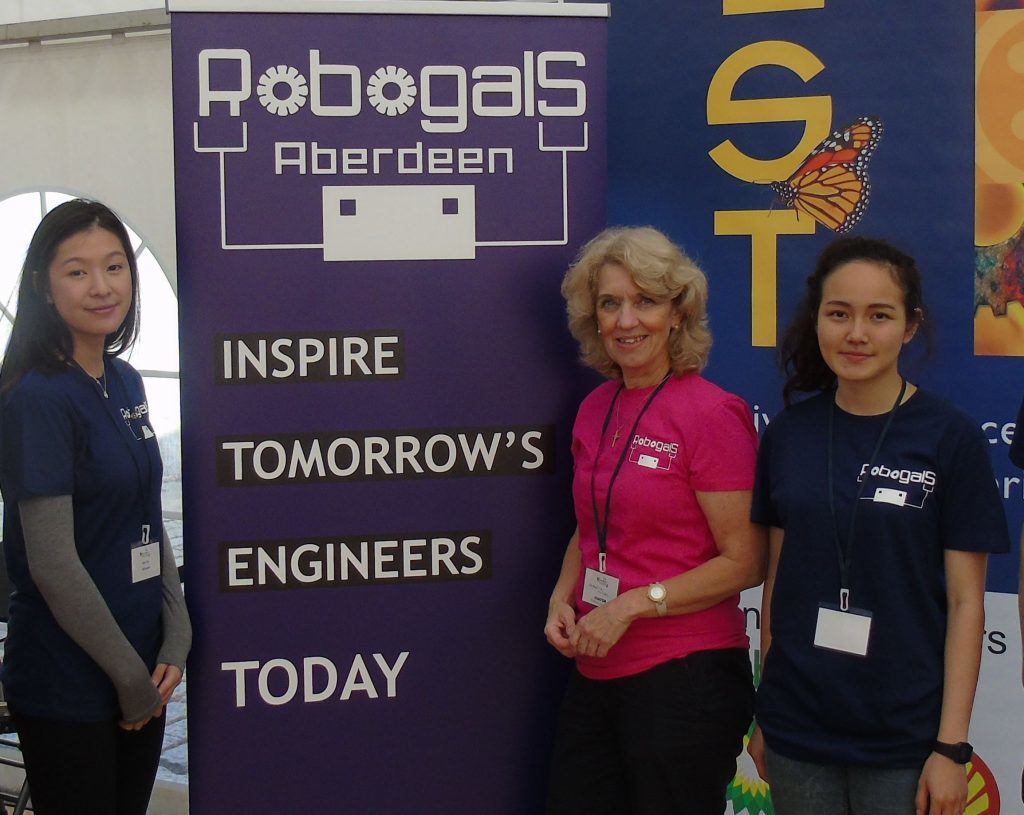 A group of Aberdeen students trying to persuade more young women in Europe's oil and gas capital to develop an interest in science and technology has won a coveted award in recognition of its efforts.
The Granite City chapter of Robogals, an international student-run organisation that inspires, engages and empowers women to consider studying engineering and related fields, was launched just last year.
Its They did that? Wow! award came at Robogals' 2017 conference at Imperial College, London.
The honour recognises chapters which have achieved "something creative, transformative or just plain amazing" over the past year.
The Aberdeen University group, striving to boost the number of women in science, technology, engineering, mathematics (Stem careers) at the heart of the North Sea oil and gas industry, is one of more than 30 in 10 countries around the world.
It runs interactive, engineering and science-based workshops in local schools.
Less than a year after start-up, the group has already exceeded its targets.
The initial goal was to deliver 15 workshops in four schools to an estimated 200 girls.
So far, the students have reached more than 230 girls through 24 sessions in five schools.
They also put on workshops at last year's Techfest event in Aberdeen.
Robogals in Aberdeen is supported by city businesswoman Jeanette Forbes, a long-time advocate of encouraging more women to consider a career in Stem subjects.
Ms Forbes, chief executive of energy industry-focused information technology company PCL Group, said the award was thoroughly merited.
She added: "The members of this group are all volunteers who have successfully set up this Aberdeen chapter with very little resource.
"I was impressed with their commitment when I first met them, and even more so now.
"There is a lot of talk about encouraging women to consider a Stem-related career but the students behind Robogals are actually doing something about it.
"As someone has worked in the industry for many years, I do all I can to raise awareness about the great opportunities to be had in the energy sector in the North Sea and globally.
"It is fantastic to see such talented young women taking a lead in also promoting this."
Laura Ong, one of the founders of Robogals in Aberdeen, said: "We believe we've achieved a lot in our first year, developing workshops within a very tight budget and raising awareness of these career options with more than 200 girls."
Chapter president Zoe Chu added: "Although the gender gap is biggest in electronic and electrical-related fields there is a significant decline in people taking all Stem degrees.
"We believe it is important to introduce children to as many possible paths they may take in all Stem fields and to garner their interest at an early age."
Recommended for you

INWED: Why more women should enter the field of engineering