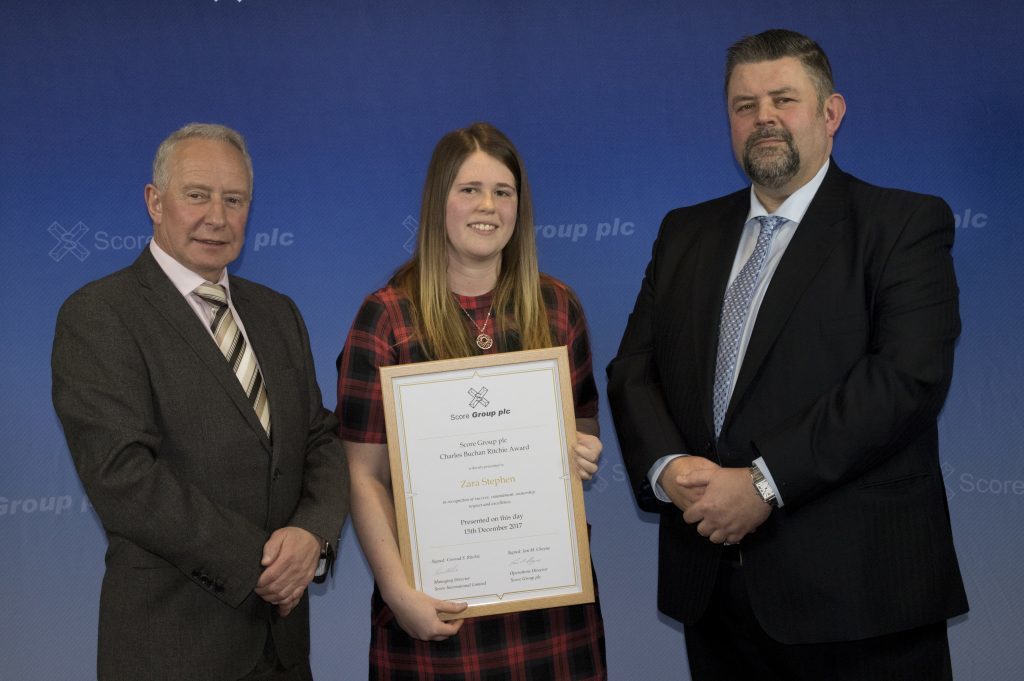 Peterhead-based engineering firm Score Group celebrated the graduations of almost 50 apprentices earlier this month.
Score said 38 engineering apprentices, eight administration trainees and a multimedia apprentice had received their "time served" papers at its annual awards ceremony.
They have completed their apprenticeship training programmes and are now qualified in their chosen fields.
A number of prizes were dished out, including administration trainee of the year, the competency progress award, as well as safety awards.
The engineering apprentice of the year accolade was renamed as the Charles Buchan Ritchie award in recognition of the company's founder, who passed away earlier this year.
Score (Europe) managing director Conrad Ritchie said: "These young men and women are the future. We are proud of their achievements and are focused on rewarding those that apply themselves with the vision of being the best they can be.
"Our MA programme will continue to be the cornerstone of our company and we will continue to evolve and grow that.
"It is the skill base of these youngsters that will make that possible."
Recommended for you

Finding 'positive destinations' for north-east youngers in challenging times