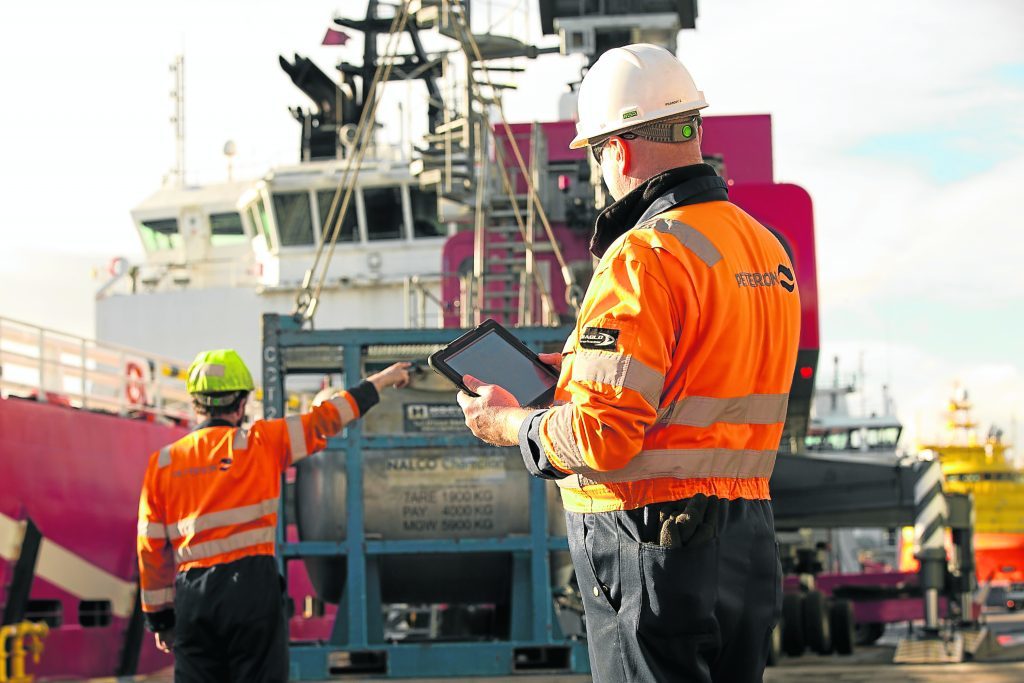 Operating for nearly 100 years, with a key base in Shetland, Peterson has grown from its original roots in agricultural inspections to become an expert in the field of logistics, quality, certifications and risk management.
Over the years, Peterson has not only developed an in-depth knowledge of the specific requirements of the North Sea oil and gas industry but it is firmly rooted in it through its various facilities including a modern decommission site and an innovative eLogistics suite, providing transparency across the supply chain.
West of Shetland is an important area for our industry with opportunities for significant activity over the long term. The logistics company has a strong history in the Highlands and Islands, having supported the region's customers with their logistics, warehousing and storage requirements since the 1990s.
The strategic proximity of its integrated asset base in Shetland means Peterson is well placed to support both operators and the wider supply chain with projects West of Shetland.
Peterson operates from Lerwick Harbour as well as from Greenhead and Dales Voe bases. The all weather port includes more than 3,000m of quayside with excellent freight links to the UK mainland and offering proximity to operations in the northern North Sea and the Atlantic. This is further complemented by well-developed facilities and services, making Lerwick one of the country's leading marine centres for industry.
There are seven berths, with up to nine metres' water depth at Greenhead where Peterson operates a multi-purpose service base hosting decommissioning and fabrication facilities, engineering works, offices and warehousing, lifting and distribution, plus open storage and laydown. With two quaysides on the north and south, sea access is provided via a 120m-wide channel with marine, gas, oil and water bunker points available, as well as harbour tugs and pilot boats for hire.
There is deep-water berthing for rig work and decommissioning projects at the sheltered Dales Voe base, with 12.5 metres water depth alongside. Dales Voe is a heavy-duty quay, home to the largest decommissioning structure to be decommissioned in Scotland.
Together with strategic partner Veolia, Peterson provide full service decommissioning including decontamination, deconstruction, waste management and environmental services together with associated logistics, marine and quayside operations.
The facility recently took receipt of the Repsol Sinopec Buchan Alpha oil production vessel, weighing 12,000 tonnes.
The deep waters of the northern North Sea and the Atlantic bring new challenges and technology and collaboration will play an important role in the development and growth of this region.
Peterson's ongoing commitment and investment in technology is focused on driving efficiency
and generating maximum value across its clients' logistics operations.
The company continues to develop a broad suite of digital applications and technology to support logistics operations and facilitate sharing across a range of areas including vessels, warehouses and plant and equipment.