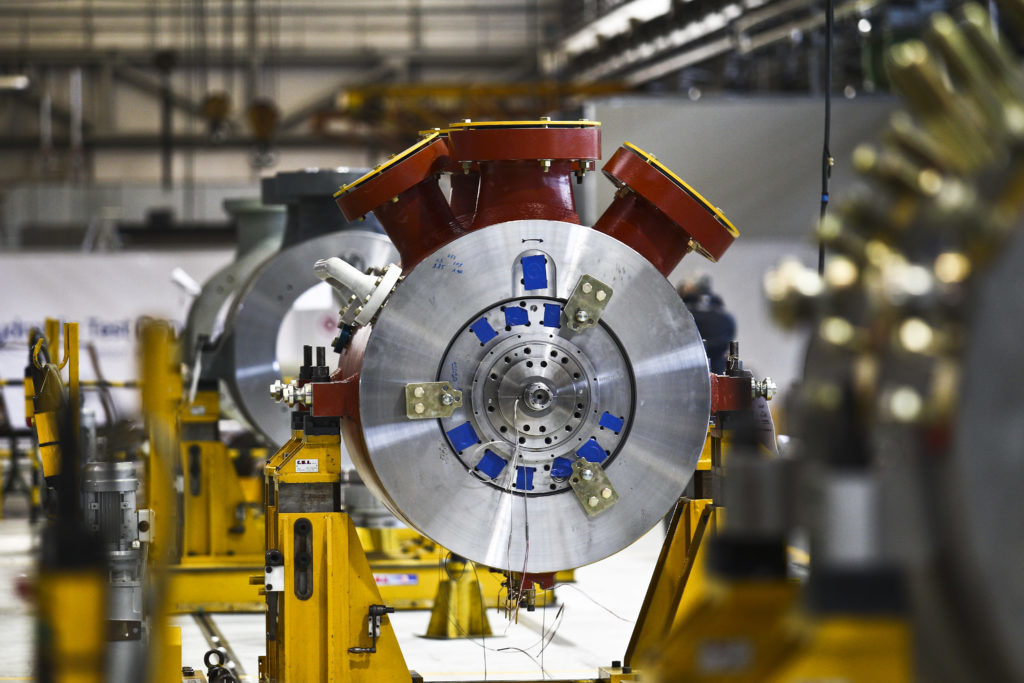 Operating in some of the world's most remote locations and under the harshest of conditions including rough seas and extreme temperatures, technologies for oil and gas applications need to meet incredibly high standards.
Now, that creates something of a paradox for service companies and equipment manufacturers: the demand for advanced designs, unconventional solutions and ultra-reliable performance is relentless but ours is an industry that – traditionally – can be a little slow to embrace new technology.
When we do, the benefits can be truly transformational… what's needed is an open mindset from both sides and a willingness to try new things.
Look at the technology we're providing Maersk Oil for its Tyra field development in the Danish North Sea. BHGE is delivering electric motor-driven centrifugal compressors, a gas expander compressor and three gas turbine generators – all of which make processing the gas extracted from below the seabed much more reliable and more environmentally friendly. The technology includes innovative compressor packages with active magnetic bearing solution (AMB) technology, which employs electromagnetic force bearings. In simple terms, sensors inside the bearings maintain the position of the shaft, which levitates between the bearings.
Here's the clever bit: in conventional setups, a lube oil console would be used to supply clean oil to the rotating equipment, ensuring everything is running smoothly … but AMB technology doesn't require lubricating oil. This eliminates the need for a console and the need for inflammable, potentially dangerous fluids on the platform's topside.
The compressors – driven by GE Power's high-speed electric motors – are used to process and export gas from the platform to facilities located onshore. And – proving again that less is more – the compressors are up to 20 tons lighter than standard units because they are connected directly to the motors, cutting out the need for a conventional gearbox. It also means less maintenance is required – and less costly downtime as a result – as well as a smaller physical footprint … a major differentiator for offshore facilities where every square inch is at a premium!
The gas turbines, based on GE's airplane engines, are more compact and more efficient than regular equipment too, and they weigh about 30 percent less than traditional machinery.
The AMB technology is being supplied via a license-based collaboration agreement BHGE has with SKF, a leading player in the development, manufacture and sale of active magnetic bearings and magnetic bearing control technologies. And while AMB technology is still relatively new to the oil and gas industry, it will provide Maersk Oil with a more flexible, sustainable and lower-cost option than conventional equipment.
It's a great example of how advanced techniques and innovative approaches are making a difference in our industry today, and – we believe – it illustrates how attitudes towards new technology really are changing for the better.
Recommended for you

Bids for carbon storage licensing demand critical geological evaluation